Britain's most influential Black Women
CECILIA AMIN
Position: President, Royal College of Nursing
Reason for influence: In 2014, Cecilia Amin became the first Black woman to be elected as president of the Royal College of Nursing, an organisation that represents over 410,000 nurses, midwives and carers in the NHS. Prior to her appointment, Ms Amin was an RCN steward for 17 years, and held a number of positions on the RCN's council.  She works as a clinical nurse specialist in sexual and reproductive health at the Margaret Pyke Centre in London.
PASTOR CELIA APEAGYEI-COLLINS
Position: Preacher, speaker and founder of Rehoboth Foundation
Reason for influence: In her position as CEO of Rehoboth Foundation, Pastor Apeagyei-Collins travels the world teaching the principles of leadership to Christian and secular organisations.  She also sits on a number of boards, and is an associate member of the National Church Leaders Forum.
JENNETTE ARNOLD, OBE
Position: Deputy chair of the Greater London Authority
Reason for influence:  For the past 15 years, Ms Arnold, a card carrying member of the Labour Party, has been a member of the London Assembly, representing the constituency of Hackney, Waltham Forest and Islington.  She held the post of Chair of the London Assembly in 2008/9, 2011/12 and 2012/13.
PASTOR YEMISI ASHIMOLOWO
Position: First lady and resident pastor, Kingsway International Christian Centre
Reason for influence: Pastor Yemisi is wife of KICC founder pastor, Matthew Ashimolowo. She heads various women's ministries at the church, and preaches regularly on KICC's regular TV shows, which are broadcast throughout the world. She is also an in-demand speaker and preacher.
REV ESME BESWICK, MBE
Position: President, Joint Council for Anglo Caribbean Churches
Reason for influence: Pentecostal minister Pastor Beswick has blazed a trail for Black women in ecumenical circles, and is cited in Debretts, which regularly publishes lists featuring Britain's movers and shakers. She pastors a church in Brixton, and has served as president of Churches Together in England from 2002-06, and president of Christian Muslim Forum from 2005-10.
PASTOR YVONNE BROOKS
Position: First assistant pastor, New Jerusalem Apostolic Church (NJAC), and founder of Esther's Banquet
Reason for influence: Pastor Brooks co-pastors NJAC in Aston, Birmingham, alongside her husband, Bishop Melvin Brooks. The church runs a number of community initiatives, including a food bank.  Pastor Brooks is a qualified behavioural consultant and mental health nurse. She is also founder of Esther's Academy, a development programme for women that is run in London and Birmingham.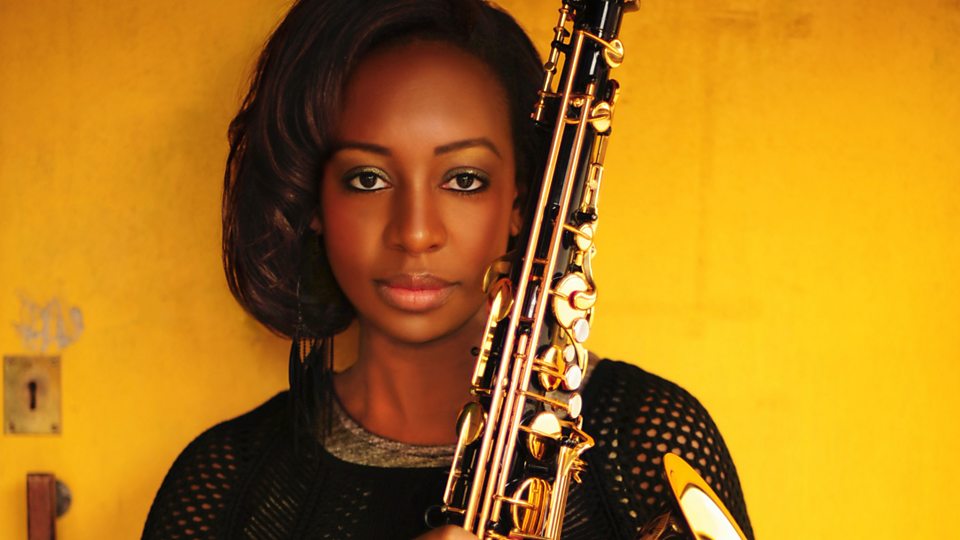 YOLANDA BROWN
Position: Saxophonist and composer
Reason for influence: MOBO Award-winning artist YolanDa Brown is one of the UK's most well known female saxophonists, and is leading the way for Black female instrumentalists throughout the world with her electric performances. She is also a celebrity ambassador for the Prince of Wales Trust, and champion for Plan UK, a charity that works with vulnerable children worldwide.
REV DR KATE COLEMAN
Position: Founding director of Next Leadership
Reason for influence: Rev Dr Kate Coleman runs Next Leadership, an organisation that runs leadership programmes across private, public and voluntary sectors. Rev Coleman recently completed a term as chair of the Evangelical Alliance Council (2012-2014); is a former president of the Baptist Union of Great Britain (2006-2007), and a Baptist minister.
JACKIE DAVIDSON
Position: Founder and director, Jackie Davidson Management
Reason for influence: She is one of the most influential women within the music business via her publishing company. Her roster of artists includes songwriter Wayne Hector, who has written songs for One Direction, Nicki Minaj, James Blunt and Susan Boyle. JD Management also provides PR and marketing services to leading artists.
PASTOR MARJORIE ESOMOWEI
Position: Co-pastor, Triumphant Church International and founder of Wisdom for Women International and the Wise Women Awards
Reason for influence: Alongside her husband, Pastor Clem Esomowei, Pastor Marjorie presides over four growing congregations across the UK.  She has a thriving international TV ministry, and the Wise Women Awards has provided a platform that highlights the great things Christian women are doing.
JULIET FLETCHER
Position: Chief executive officer, Gospel Music Industry Alliance (GMIA)
Reason for influence: The GMIA, which Juliet Fletcher heads, is the leading representative body for the UK's gospel music scene. It organises events, webinars and seminars designed to inform, educate and empower gospel music practitioners, and also represents the gospel music industry within major music and arts bodies.
PASTOR PENNY FRANCIS
Position: Co-pastor, Ruach Ministries
Reason for influence: Pastor Penny co-pastors Ruach Ministries alongside her husband, Bishop John Francis. The church, which has branches across the UK and affiliate churches across the world, is one of the most influential in the UK. In recent years, Penny has become an inspirational figure globally, via broadcasts of her preaching.
DIONNE GRAVESANDE
Position: Head of Church Advocacy, Christian Aid
Reason for influence: Dionne Gravesande is one of the most senior Black members of staff at leading development and international charity, Christian Aid. Her role as head of Church Advocacy entails developing relationships with church leaders and organisations throughout the world.
JULAINE HEDMAN
Position: Director, Ascension Trust
Reason for influence: For many years, Julaine Hedman served as chair of the Ascension Trust, which seeks to empower people to work together for the betterment of their community. The Ascension Trust is the umbrella organisation for a number of initiatives, including Street Pastors, the largest para-church organisation to arise out of the Black Christian community here in the UK.
REV ROSE HUDSON-WILKIN
Position: Ordained Anglican vicar
Reason for influence: Jamaican-born minister, Rev Hudson-Wilkin, currently serves as Speaker's Chaplain of the House of Commons and is vicar of two churches in Hackney, east London. She has served as chair of the National Committee for Minority Ethnic Anglican Concerns, and has been a member of the Broadcasting Standards Committee (BSC).
DIANE-LOUISE JORDAN
Position: TV presenter and radio show host
Reason for influence: In 1990, Ms Jordan became the first ever Black presenter on BBC flagship TV children's show, Blue Peter.  Since then, she has gone on to present BBC 1's Songs of Praise and currently hosts popular Radio 2 show, Sunday Hour. She also does charitable work; sits on the council of the Prince's Trust, and is a trustee for the BBC's Children in Need.
BARBARA KASUMU
Position: Founding member and CEO of Elevation Networks
Reason for influence: Barbara Kasumu heads Elevation Networks – a charity that works with young people to develop their leadership skills and improve their employability. Mrs Kasumu consults and speaks on participation, employment and leadership of young people and women. She has worked extensively with government departments, NGOs and various youth initiatives across Europe, Africa and the Caribbean.
BARONESS LAWRENCE OF CLARENDON, OBE
Position: Campaigner
Reason for influence: Doreen Lawrence came to prominence during her 18-year battle to bring the murderers of her son, Stephen, to justice.  During the course of her fight, she won the support of leading politicians, including the late Nelson Mandela. Last year, Baroness Lawrence topped BBC Radio Four's Woman's Hour list of national game changers.
ANGIE LE MAR
Position: Producer, comedian, playwright & TV presenter
Reason for influence:  Known as the Queen of Black comedy, Angie le Mar is a trailblazer. She has written and staged sell-out drama productions, hosted events and, just recently, Ladies Talk, a show providing Black women with a platform to talk about pertinent issues, won a Screen Nation Award.
CHINE MBUBAEGBU
Position: Director of Media and Communications, Evangelical Alliance
Reason for influence: In December 2014, Chine was appointed as Director of Media and Communications of the Evangelical Alliance – the UK's leading organisation for Britain's evangelical church – representing over one million people.  Chine made history, as the first Black woman to be appointed to the role.
YVONNE MOSQUITO
Position: West Midlands Deputy Police and Crime Commissioner, and City councillor
Reason for influence: In her role as Deputy Police and Crime Commissioner in the West Midlands, Ms Mosquito has a say in how the West Midlands is policed and the strategies employed to cut crime.
CHARMAINE NOBLE-McLEAN
Position: Head of Content and Programming, Premier Radio
Reason for influence: Premier Radio is the UK's leading Christian radio station and, in her role as head of Content and Programming, Charmaine ensures that the station's output grabs and maintains the interests of listeners.
CHRISTINE OHURUOGU, MBE
Position: Olympic athlete
Reason for influence: Christine is a role model for many as a result of her athletic prowess. She specialises in the 400m, and won a gold medal at the Olympic Championships in Beijing in 2008 and a silver medal at the London Olympics in 2012. She is also the current reigning world 400m champion.
ABBIIH OLOYEDE
Position: Co-pastor, City Chapel, and Founder of Womenz World
Reason for influence: Abbiih Oloyede pastors City Chapel, alongside her husband, Rev Dr Jonathan Oloyede, and runs Hibba Ministries, which is dedicated to educating and empowering women. She also presents Womenz World on OH TV, which discussions issues affecting women from a Christian perspective.
CLAUDINE REID, MBE
Position: Director, PJs Community Services
Reason for influence: Claudine is a director at PJs, an award-winning social enterprise. She's a speaker, trainer, and regularly organises events to encourage entrepreneurship. In 2008, she was featured in Real Business magazine's list of Britain's Top Entrepreneurs, and has served in a number of government organisations, including the Ethnic Minority Advisory Board for the Department for Works & Pensions.
ANGELA SARKIS, CBE
Position: Civil Service commissioner and charity management consultant
Reason for influence: Ms Sarkis has occupied a number of influential roles over the years in the government, public and charity sectors. Her achievements include being the first Black woman to serve as CEO of the YMCA and the Church Urban Fund. She was also a member of the House of Lords Appointments Commission, a BBC governor and is a board member of the Youth Justice Board.
PATRICIA SCOTLAND, BARONESS SCOTLAND OF ASTHAL QC
Position: Barrister
Reason for influence: In 1991, Baroness Scotland became the first Black woman to be appointed as Queen's Counsel. She made history again in 2007, when the then Prime Minister, Gordon Brown, appointed her as Attorney General, the first woman to ever hold the office since its foundation in 1315. Among her many interests, Baroness Scotland is a committed campaigner for the elimination of domestic violence.
MILDRED TALABI
Position: Careers speaker, writer and blogger, and managing director of CV Makeover Expert
Reason for influence: Mildred Talabi is increasingly considered to be an expert on anything to do with careers and CVs. She has written two books on the subject, is an in-demand speaker, and is a member of Toastmasters International.
NIKKI TAPPER
Position: Presenter, BBC Radio WM
Reason for influence: Nikki Tapper is one of the longest serving Christian presenters on BBC local radio. She used to present BBC WM gospel music show, The Gospel Lounge. She now co-presents a popular current affairs show, which features interviews with news makers from the Black community in West Midlands, and covers key issues affecting them.
DR NESLYN WATSON-DRUÉE, CBE
Position: CEO, Beacon Organisational Development
Reason for influence: An award-winning leader, Dr Watson-Druée honed her talents working for the NHS, managing budgets worth millions, and was featured in a list of the top 50 NHS pioneers published by the Health Service Journal. She has also served as head of an NHS Trust, and now runs her own consultancy, Beacon Organisational Development.