England in black and white to mark its campaign against racism in football
You might think your TV is broken if you're watching England's friendly against Switzerland on Tuesday night.For 25 seconds the picture on Sky Sports will switch from colour to black and white as the teams walk onto the pitch at Leicester City's King Power Stadium.
The brief colour change is to mark 25 years since Kick It Out began its campaign against discrimination in football.
Newsbeat's been speaking to a father and son who both played professional football – about racism in the game and how things have changed since 1993.
The beginnings of Kick it Out
In the 90s players, clubs and fans got together to try to get rid of racism in football.
The campaign was originally called Let's Kick Racism Out of Football – and was founded by the Professional Footballers' Association (PFA) and the Commission for Racial Equality.
"We were born to tackle racism," Kick it Out's anti-racism educator Troy Townsend tells Newsbeat.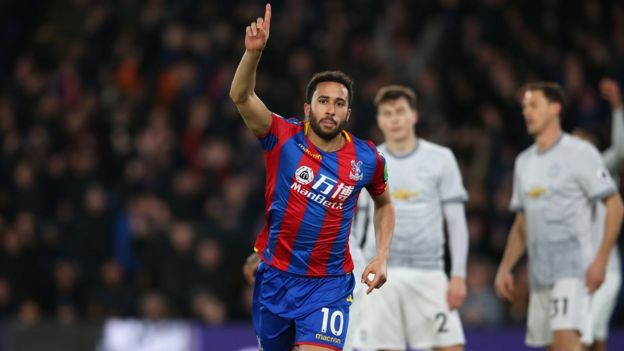 Troy is also the dad of Crystal Palace winger Andros Townsend.
"Racism was at its height, players wanted something done, they needed a voice."
Not a celebration
In 1997 Kick It Out widened its aims and now stands against all aspects of inequality and exclusion.
"It can never be far enough, we've come a long way in terms of how we tackle discrimination now, whether it's player-on-player or the fans.
"But we're dealing with players all the time who have been victimised for their faith, colour of their skin or sexual orientation."
That's one of the reasons why Troy says the 25 seconds of black and white during the England game broadcast is not a celebration.
"How can you celebrate 25 years of tackling discrimination and racism? This has been a battle and a challenge that we continue to be at the forefront of."
'I wanted to give up playing'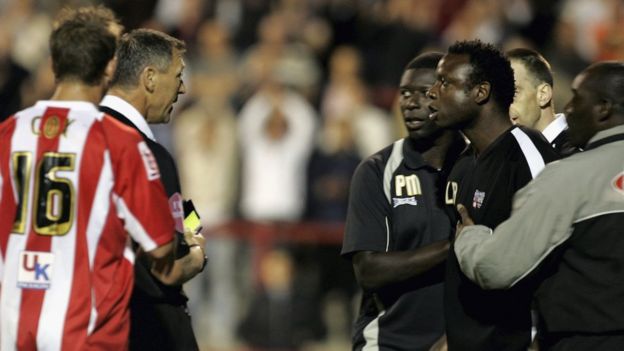 Leroy Rosenior was a professional footballer during the 1980s and 1990s.
He was a striker for Fulham, West Ham, QPR and Bristol City. He also managed Torquay, Brentford and the Sierra Leone national side.
"I had a fantastic career and had a great time, but there were incidents when I was racially abused and I had to put up with it."
Leroy says when he was playing they didn't have organisations such as Kick It Out or Show Racism the Red Card.
"If you tried to confront it in any way you were always in the wrong and you were told you had a chip on your shoulder.
"If you wanted a career in football you had to put up with it."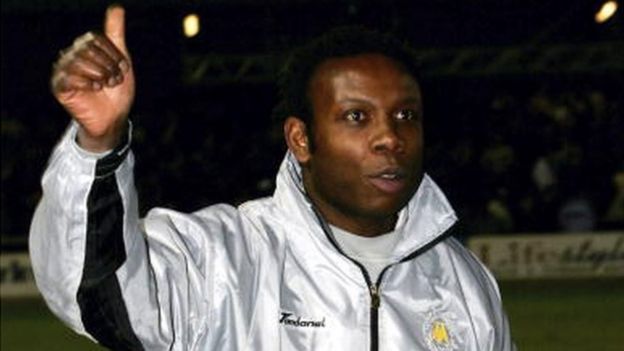 When Leroy was a teenager he wanted to give up the game because of the racism he faced, but his parents convinced him not to.
"I saw lots of players who were better than me stop playing because of racism," he said.
"They spoke up and paid the price."
Leroy says he was desperate to be a professional footballer so he stayed quiet but says he tries to make up for it now.
"I wanted to make sure players who came after me didn't have to put up with what I had to deal with, people like my son, Liam," he said.
'I saw banana skins thrown at my dad'
Liam Rosenior is an ex-Fulham and Hull defender. He retired from playing football in summer 2018 after 17 years.
Liam is now a coach at Brighton's Under-23s.
He's grown up with football and used to go and watch his dad Leroy play for West Ham at Upton Park when he was five years old.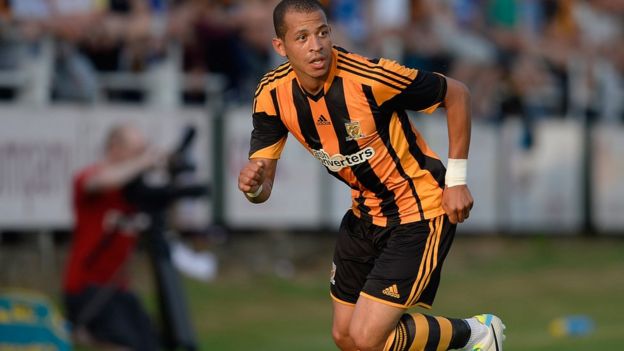 "I saw him go through verbal abuse and bananas on the pitch.
"It was really difficult. As a child you don't have an understanding of race. It makes you realise really quickly that people judge you on the colour of your skin."
Liam feels like things have changed a lot when it comes to racism in football but says he did also experience discrimination.
"I experienced racism playing for Enlgand Under-21s and it hurts when someone speaks negatively about something you should be proud of.
"I am proud to be of mixed heritage. My mum is white and my dad is West African and I am proud of where I come from."
But Liam feels like racism on the pitch doesn't happen as much.
"Hopefully we get to a point in society where colour is not an issue."
'There's still work to do'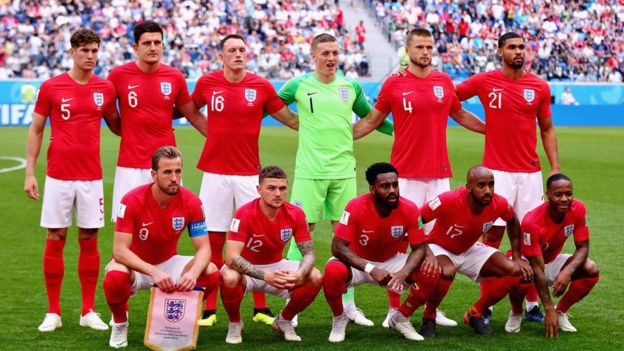 Troy Townsend thinks things have got a lot better on the pitch, but the message needs to continue.
"The Premier League is a much better experience for everyone but lower down the leagues it's not the same.
"On our grassroots pitches we are seeing discrimination going unchallenged and we could end up losing great players if we don't tackle it."
Leroy Resenoir says he wants to see zero tolerance when it comes to racism and instead of fining clubs, maybe points should be docked from them.
"If you docked a club points they would deal with racism more quickly," says Leroy.
"A lot of football clubs over the years haven't made tackling racism a priority," he adds.
Liam says the next step in terms of race is getting more black and ethnic minority coaches at clubs.
"If you have a mix of coaches then they may have more empathy with players who are from a similar background that will also help to develop players to play at the highest level."
First Published 11.09.18: https://www.bbc.co.uk/news/newsbeat-45484574