Jeremy Corbyn defends Labour racism inquiry
Jeremy Corbyn has defended Labour's handling of racism allegations against a councillor.
Jim Dempster is said to have told officials that no-one would have seen Scottish government minister Humza Yousaf "under his burka".
He has now been referred to Labour's National Constitutional Committee after an investigation that started in March.
Mr Corbyn told BBC Scotland that the investigation had been
"as quick as it can be".
It is understood that key witnesses including Mr Yousaf were not contacted during the internal Labour investigation as Mr Dempster, a Dumfries and Galloway councillor, admitted making the remark.
'Appropriate action'
Mr Corbyn told BBC Scotland:
"What I would make clear is that first of all as a party we don't tolerate racism in any form, I as party leader do not tolerate racism in any form."

"It is all investigated as quickly as it can be investigated and appropriate action is taken – there's a range of actions that can be taken by our national executive."
He added:
"The issues that face us all are the need to be united and not allow racism to fester any more than we would allow the far-right to rise anywhere across this country."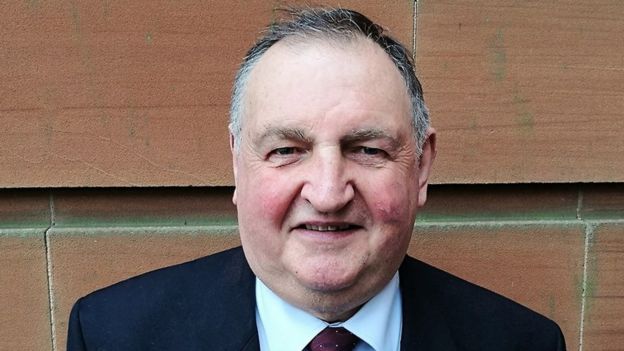 A Scottish Labour spokesman insisted that the party takes any allegations of racism "extremely seriously".
He added:
"All complaints about Islamophobia are fully investigated in line with our rules and procedures and any appropriate disciplinary action is taken."
But a party source told BBC Scotland that it "needs to take a look at why the disciplinary process takes so long, because it isn't fair for victims.
"The party can't just talk about having a zero tolerance approach to racism, it must practice it as well."
But Mr Yousaf hit out on Twitter, saying six months had now passed since Mr Dempster was suspended from Labour after he "admitted Islamophobia".
The justice secretary said:
"He should have been expelled. What have Labour done in six months? Zero, zilch, nada."

"Let's call Corbyn out – he is utterly duplicitous when it comes to tackling racism in his own party."

"He says many warm words then fails miserably to follow it up with any action. He is a hypocrite and has been exposed as one time and time again."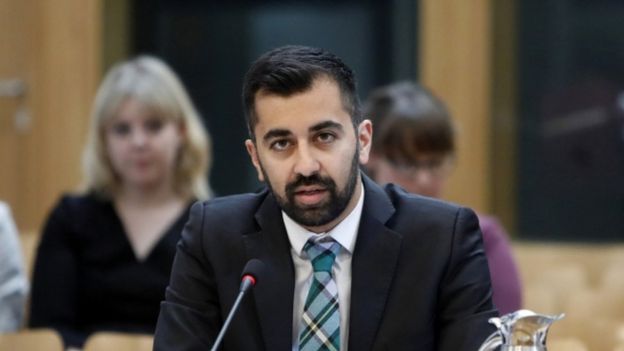 Allegations first emerged in March that Mr Dempster had made the comments about Mr Yousaf in a meeting with officials from Transport Scotland.
He is said to have told them no-one would have noticed Mr Yousaf because no-one would have seen him under his burka.
He was suspended by the party and subsequently apologised to Mr Yousaf, saying he was ashamed and embarrassed and could offer no defence or explanation.
First Published 21.09.18: https://www.bbc.co.uk/news/uk-scotland-scotland-politics-45596272
Main Image copyright: PA