Calls for greater diversity among school governors
"When I was at school, I wasn't sure what I wanted to do when I grew up," says Theresa Esan.

"I didn't have many role models that inspired me.

"There were big international figures like Nelson Mandela and Oprah, but none that I could relate to locally."
It was because of a lack of local black role models when she was a child that Theresa decided to become a governor at a sixth form college in the London borough of Havering.
Teresa, who has been a governor for nine months, is now helping to front a campaign by the charity Governors for Schools aimed at encouraging greater diversity on school governing boards across England.
The charity works to match skilled and committed volunteers with schools looking for governors.
Why is the charity encouraging diversity?
In a survey of 5,300 governors, conducted by the National Governance Association and the Times Educational Supplement in 2017, 94% of respondents gave their ethnicity as white.
The survey noted that this is "considerably narrower than the averages shown in the census (86% white) and the backgrounds of pupils attending state-funded schools (75% white)".
Louise Cooper, CEO of Governors for Schools, said:
"Breaking down stereotypes and challenging preconceptions of what people think school governors are, is vital in encouraging diversity on governing boards.

"Different viewpoints and skills bring the challenge governing boards need, which in turn provides more rigorous debate in making difficult decisions and ensuring effective governance."
What does Theresa say?
For Theresa, it's crucial that children see people like them in positions of influence.
"Growing up in Hampshire there was nobody like me that I could look up to, apart from my mother, " she says.

"Children and young adults need to be inspired early on in their lives.

"It's so important that they see people of their own gender and ethnicity and background in senior roles – it helps them to aspire and dream and know things are possible."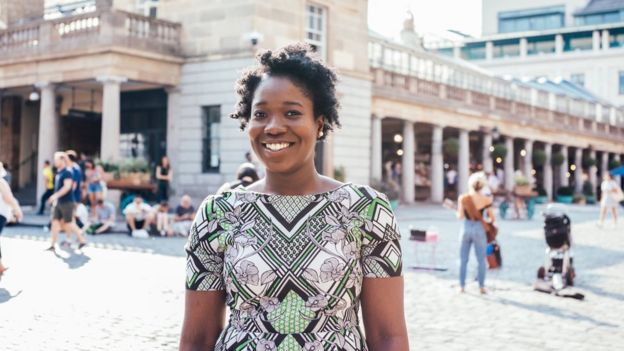 Her view is backed up by Cecilia from Haringey in London.
"I wanted to give back to my former local community. I grew up in Haringey and wanted to contribute to a school that's making great progress and doing amazing things for children in the borough.

"Most people think I'm quite young to be a governor. But I've been able to provide a perspective as a young black woman.

"I've made other governors aware of the specific challenges young people in Haringey face, in terms of their relationships not just with education, but within the local community too."

Theresa, who has been awarded an MBE for services to further education, says she has learnt a lot from her time as a school governor.

"One of the best parts of being a governor is meeting lots of talented and ambitious young people. You can learn so much by talking to them."
How many vacancies are there?
There are approximately a quarter of a million people volunteering as governors in schools in England.
Governors for Schools currently has 2,721 vacancies across England, and 2,535 of those are outside London.
The charity says the south-east tends to have the most vacancies as it is more densely populated than other areas, and has a high volume of schools.
What does being a governor involve?
Anyone aged over 18 can be a governor and you do not have to be a parent. Governors have three main responsibilities:
overseeing the financial performance of the school and making sure the money is well spent
holding the head teacher to account for the educational performance of the school and its pupils
ensuring the school has a clear vision, ethos and direction.
Written By: Katherine Sellgren
First Published 10.10.18: https://www.bbc.co.uk/news/education-45797283