Brixton Topcats: How Jimmy Rogers' basketball club inspires thousands
The noise in London's Brixton Recreation Centre is deafening as at least 100 youngsters run around two courts playing basketball.
Shouts from the coaches echo across the hall as the energetic members of the Brixton Topcats – a basketball club that has global recognition – run up and down the hall, shooting hoops.
There's a strong sense of community here.
The club is based at the heart of Brixton, one of south London's most multicultural areas.
Parents stand at the sidelines, chatting and watching their children play.
Many of them are former members of the club and have now brought back their own offspring to train.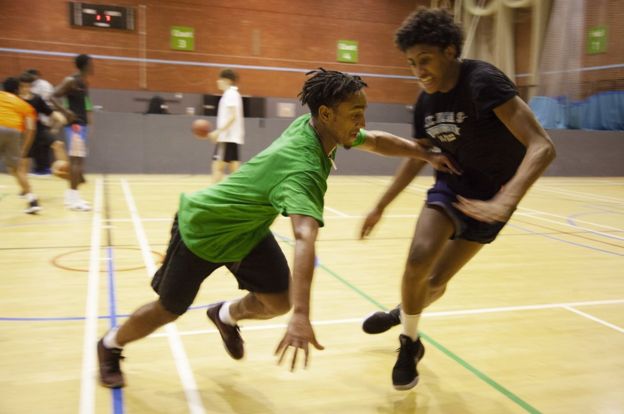 "Everyone here has a story", one says.
Successful professional basketball players, solicitors, journalists, TV presenters and doctors all count as alumni of the 34-year-old club.
And many of them attribute their success to one man: the club's founder Jimmy Rogers, who died earlier this month.
"I think it is amazing to be honest, what he has achieved over the generations,"
says Richard Thomas, Jimmy's son, as he watches a training session from the courtside.
It is the first time Richard – known as Carlos – has returned to the club in "many years", he says.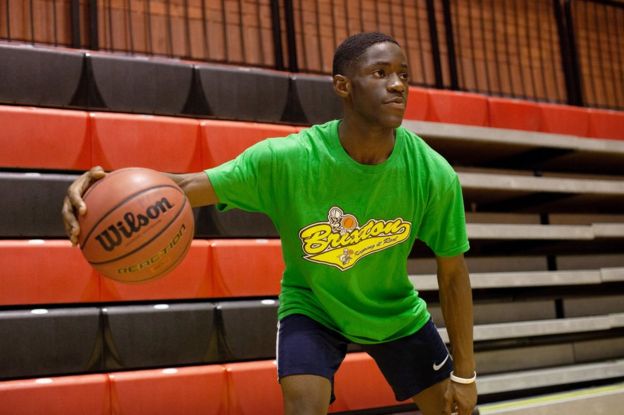 He has been touched by the condolences he has received following the death of his father.
"He has got kids that he sends to America – about 78 went to college to play basketball,"
Mr Thomas says of his dad – known to many as the Bishop of Brixton.
"Jimmy has done many things for many people in the Brixton community."
Jimmy officially formed the club in 1984, against the backdrop of the early 1980s race riots in Brixton and more widely across cities in England.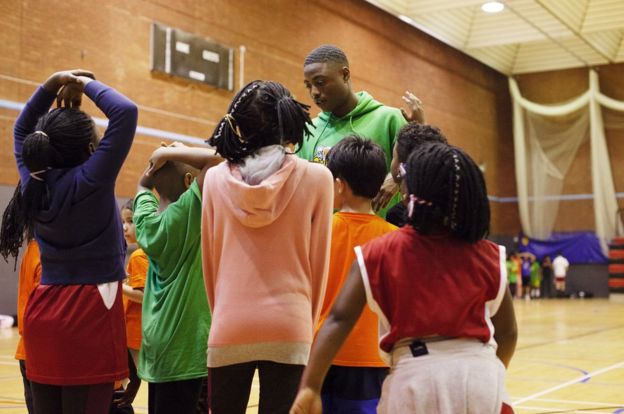 The club says its aim, as it was then, is to provide high quality opportunities for young people in south London.
It says it has impacted on the lives of thousands of inner-city children in the last quarter century.
The nickname "Topcats" was inspired by the 1960s cartoon of the same name, relevant for its parody of the relationship between young people in the community and the police.
"Most of these people [who went to the club] were told they weren't going to amount to anything,"
says Marvin Ambrosius, a former member who went on to play for England for seven years.
"'Drive the body' was the motto here – that is the synonymous phrase.

"It is a phrase meaning 'life is going to give you challenges' and that was exactly what this club taught. It has established community spirit."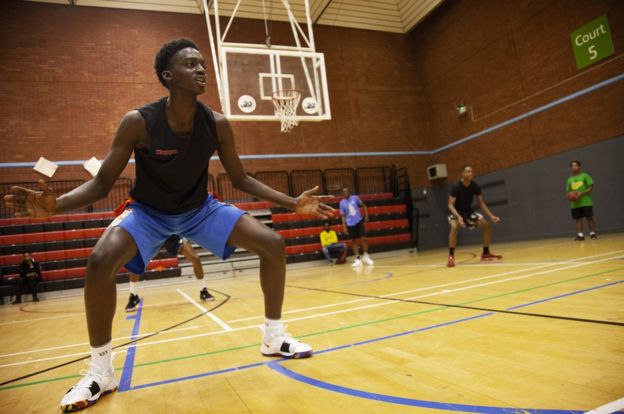 Mr Ambrosius is now a TV presenter and a motivational speaker. He attributes the confidence that he has to the club, because he became comfortable playing basketball in front of crowds as a child.
"If Jimmy had that confidence in me it is only right I have that confidence in myself," he says.

"I have been here since 1984. I am a product of this club."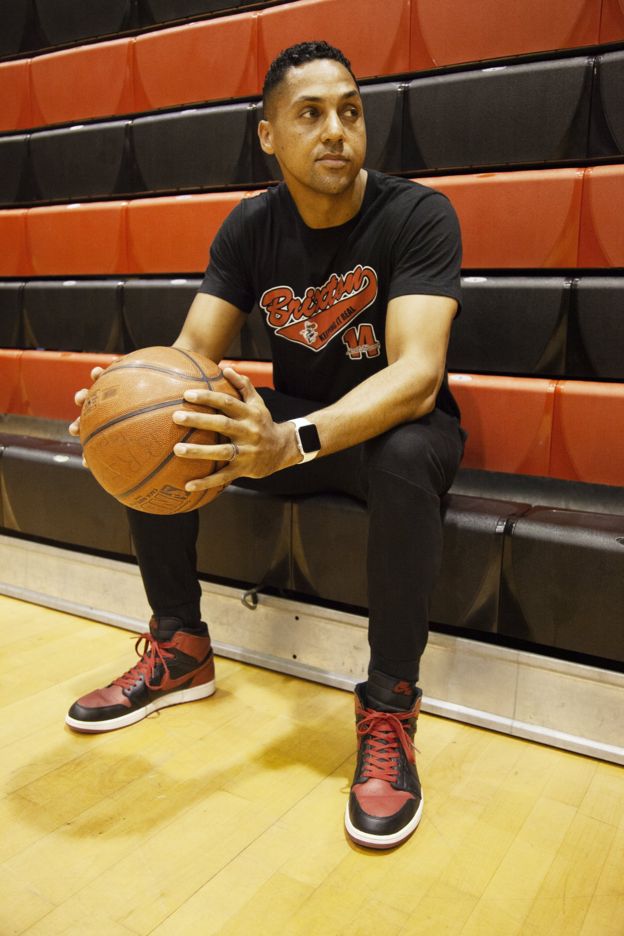 "Jimmy taught me a lot,"
says Andrea Boreland, a former member who now coaches the London Lions and 16-19 year olds at Hackney Community College.
"He put me in a position to get out and coach.

"He always told me to keep striving to do what I want to do."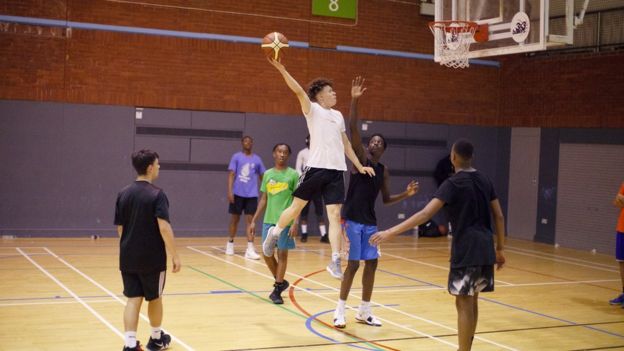 Perhaps one of the most famous ex-members is NBA basketball player Luol Deng, who was trained by Jimmy as a child.
At his peak, Deng earned £120,000 a week at Chicago Bulls and was one of the UK's highest earning sportsmen.
"At the time all I wanted to do was to be a professional football player, but you kept telling me that I could be pretty good at basketball and here I am today, going into my 15th season in the NBA,"
Deng posted on Instagram, on hearing of Jimmy's death.
"In life, we are so lucky if we find someone who believes in you and is willing to give everything to see you reach the top."