Oxford University denies it rejected Stormzy scholarship
The University of Oxford has denied claims it rejected an offer by Stormzy to fund two black students through a scholarship scheme.
It told Radio 1 Newsbeat it "admires" his commitment but it had not "received or turned down any offer or proposal".
It comes after Stormzy claimed the university rejected his scholarship idea – which has since been taken up by the University of Cambridge.
Newsbeat has contacted the rapper's representatives for a comment.
At an event for his new publishing platform #Merky Books, Stormzy reportedly said he had approached Oxford with the idea.
In a statement, the university said: "Oxford University is committed to widening access and participation for all students from under-represented backgrounds.
"We admire Stormzy's commitment to inspire and support black students to succeed in higher education.

"We have not received or turned down any offer or proposal to fund undergraduate scholarships at Oxford.

"We have contacted Stormzy's representatives today to clarify we would welcome the opportunity to work together on inspiring students from African-Caribbean heritage to study at Oxford."
It's understood Stormzy's people did try and approach the university but there was no discussions about a scholarship.
In a tweet, the university added:
"There was no developed proposal either to accept or decline, and we take responsibility for missing this opportunity."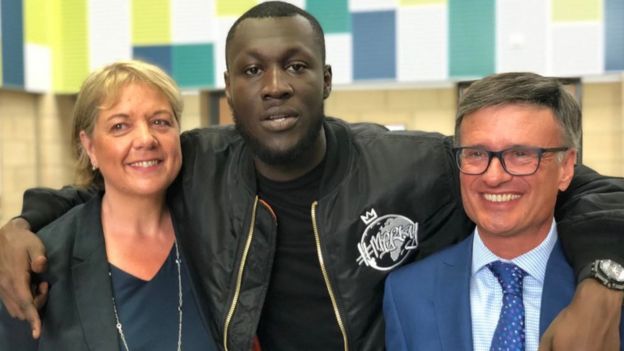 Stormzy announced the scholarship on A-level results day at his old school in south London.
"It's so important for black students, especially, to be aware that it can 100% be an option to attend a university of this calibre," he said.
The scholarship will pay for tuition fees and provide a maintenance grant for up to four years of an undergraduate course.
Cambridge and Oxford have both been criticised for not admitting many black, Asian and minority ethnic (BAME) students.
In 2017, 17.9 per cent of new students who went to Oxford University were from a BAME background.
First Published 10,11,18: https://www.bbc.co.uk/news/newsbeat-46137674