Remembrance Day: Procession of 10,000 to pay their respects
You can help support Keep The Faith; Click here to find out how
Millions of people have fallen silent to remember those killed and wounded in conflict, as the nation marks 100 years since Armistice Day.
The two-minute silence at 11:00 GMT commemorated the end of World War One on the 11th hour of 11 November 1918.
Prince Charles has laid a wreath on behalf of the Queen and a procession of 10,000 people to the Cenotaph will honour those who died in WW1.
PM Theresa May said those who fought in the war had made "immense sacrifices".
The Queen observed the silence in Whitehall from the balcony of the nearby Foreign and Commonwealth Office.
Prince Charles was followed in laying a wreath by German President Frank-Walter Steinmeier in a symbol of the peace that now exists between the two countries.
The Duke of Cambridge and the Duke of Sussex, Mrs May and Labour leader Jeremy Corbyn followed suit.
Special events have also been held around the world to honour those who died.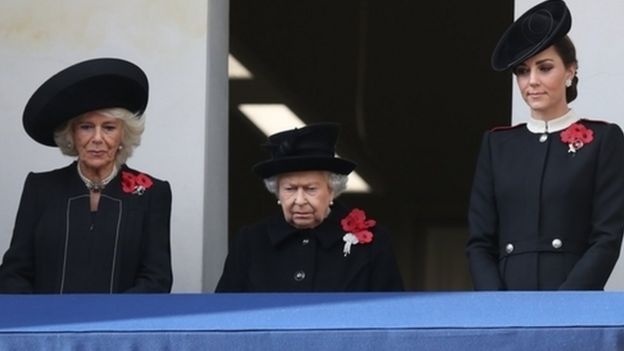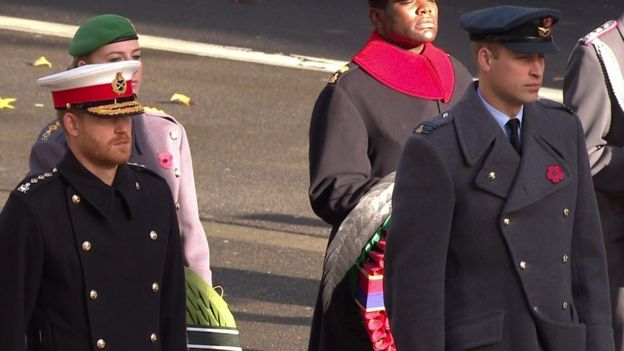 Services of remembrance are also being held at Llandaff Cathedral in Cardiff, Glasgow Cathedral, St Anne's Cathedral in Belfast and Westminster Abbey in London.
The day's events started at 06:00 GMT with pipers across Britain playing the Scottish lament "Battle's O'er".
At 08:30, portraits of casualties of the war appeared on beaches around the country as part of an event created by film director Danny Boyle.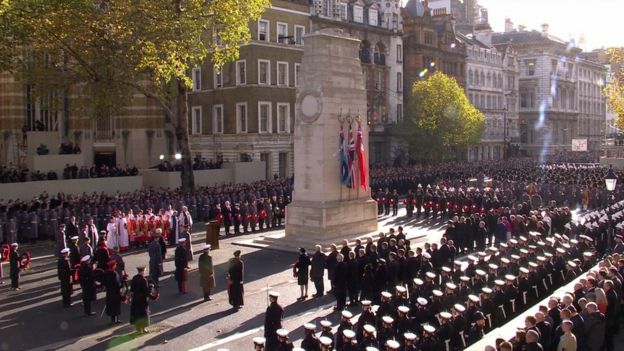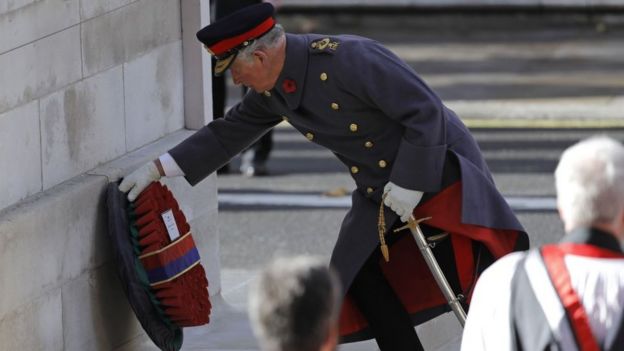 Big Ben's renovations were paused ahead of Armistice Day to allow the bell to chime before and after the traditional two minutes of silence at 11:00.
At 19:00, starting at Westminster Abbey, more than 1,000 beacons will be lit across the UK. The lights are intended to symbolise the end of the darkness of war and a return to the lightness of peace.
Emma Silk, 47, from Wiltshire, says she is proud and emotional to be walking in the parade later.
"I feel like I've got a Willy Wonka golden ticket to be part of the parade,"
She tells the BBC.
Her grandfather lied about his age to join the war in 1917.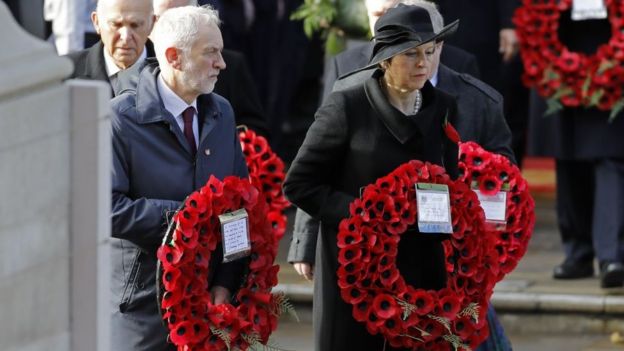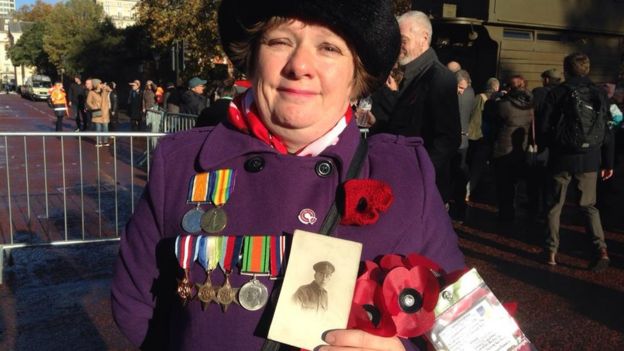 In France, where many of the battles of the Western Front were fought, 70 world leaders have also gathered for a ceremony at the Arc de Triomphe in Paris, hosted by French President Emmanuel Macron.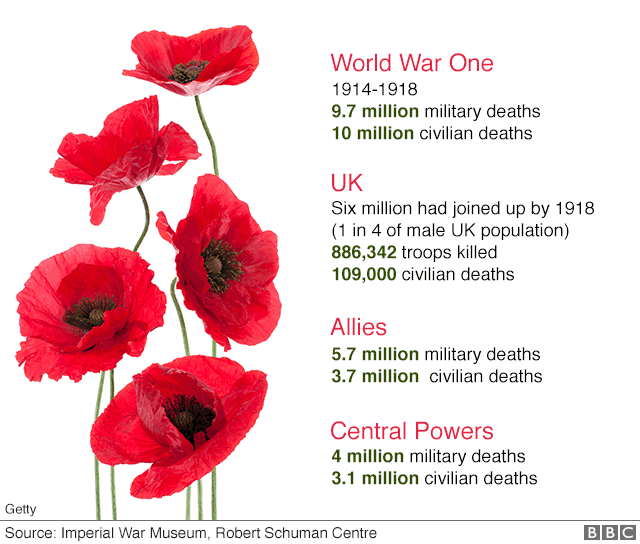 First Published 11.11.18: https://www.bbc.co.uk/news/uk-46168197
Before you go, we've noticed you've visited Keep The Faith a few times; we think that's great! It's regular support from readers, like you, that makes our work worthwhile. So, here's a heartfelt thank you from our team.
Did you know, you can also support Keep The Faith with a gift of any size today?
Your gifts are so important to our future because we provide all our services for free and help those who are in need of God's Word. 100% of your gifts will be used to help us continue transforming lives and supporting UK and international Christian projects.
So please, click here to support and partner with us in this journey together.