Racism at university: Inquiry launched by UK's equality body
An inquiry into racial harassment at UK universities is being launched.
The Equality and Human Rights Commission says there's a "growing body of evidence" that racism is affecting students and staff at universities.
It pointed to racism as a possible link between the lower qualifications achieved by ethnic minority students, despite more entering higher education.
Students and staff have until 15 February 2019 to submit evidence.
The EHRC is a public body in England and Wales which promotes and enforces equality and non-discrimination laws in the UK.
It hopes the inquiry will show how widespread racism on university campuses is and what can be done to tackle it.
What has happened this year?
There have been several racism-related incidents at universities in 2018 which have made national news headlines.
In May, a WhatsApp group at Exeter University was uncovered which, alongside jokes about rape, included racial slurs about other students.
"Ignorant jokes are one thing, and genuinely appearing to have some form of prejudice towards people of colour is a total other thing," student Arsalan Motavali told Radio 1 Newsbeat at the time.
Later that month a student was banned from the University of Warwick for lifeafter racist and misogynist messages from a Facebook group were made public.
Another two were banned for 10 years and other members from a group of 11 were suspended for their involvement with the group.
Also this year a 19-year-old student from Nottingham Trent University was fined £200 and ordered to pay £500 compensation after admitting to chanting "we hate the blacks", saying the phrase was just banter between friends.
'There is no place for it in society'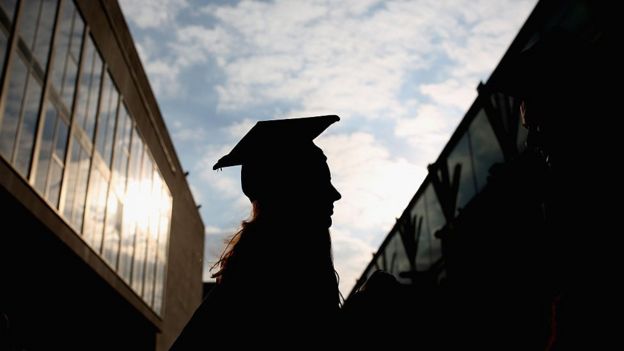 "Racial harassment of any kind is abhorrent, divisive and entirely unacceptable,"
says David Isaac, the chair of the commission.
"There's no place for it in society and the level that we have seen occurring within universities is particularly concerning."
Publicly-funded universities will be required to provide details about how they respond to individual instances of racial harassment.
The investigation launches on 4 December 2018 and runs until 15 February 2019.
The EHRC will be looking for students and staff to share their experiences of racism to help compile their report.
First Published 04.12.18: https://www.bbc.co.uk/news/newsbeat-46432710