UWE Bristol project to close race pay gap faced by graduates
A project to close the race pay gap experienced by graduating black, Asian and minority ethnic (BME) students is rolling out across a university.
The Equity programme gives students at the University of the West of England (UWE) tailored mentoring, entrepreneurial and coaching sessions.
Its founder Dr Zainab Khan said "the outcomes do not look good" for the increasing numbers of BME students.
In its first year, the project mentored 200 business and law students.
The project at UWE in Bristol works by discussing race and identity, and gives advice on overcoming racism and exploring traditional leadership values.
'Prestigious employment'
Dr Khan, faculty director of student experience at UWE Business and Law Schools, said: "I spent several years in different committees looking at BME students and attainment, and I'd grown quite tired of conversations that did not develop into action.
"We want to see more of our BME students getting high value, prestigious, professional level employment at the same rate as their white counterparts.

"We want to see lowering levels of unemployment – in particular black graduates are twice as likely to be unemployed than white graduates."
A government report, Race in the Workplace published in 2017, showed that people from BME backgrounds held only 6% of management positions.
It also found that BME groups were "more likely to be overqualified than white ethnic groups but white employees were more likely to be promoted than all other ethnic groups".
'Quite discouraging'
Second year law student Donnell Asare, who joined the Equity scheme a year ago, added:
"You find when you get higher up, there's a lot of white people and you don't see a lot of people who look like you.

"It's quite discouraging when you're in these spaces and you don't see people like you and you think, 'Is there something wrong with me?', [and] 'do I not deserve to be there?'

"A lot of BME students have this imposter syndrome and think, 'I'm not capable'."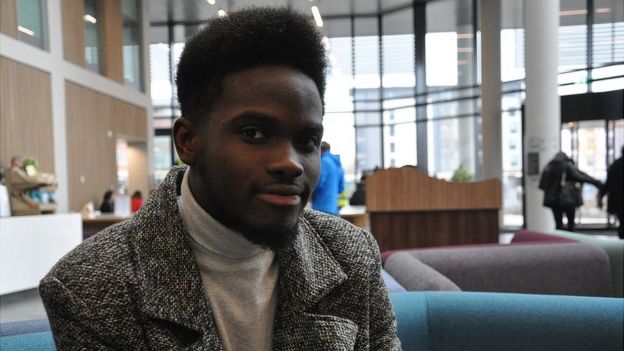 Atira Burton, another law student, said the coaching had built her confidence in public speaking.
"I think it's important for BME students to realise they have as much potential as white students," she added.
Black and Asian speakers are also invited to talk to the students about how they attained their career goals.
Last year, barrister Tunde Okewale MBE and Otegha Uwagba, who wrote The Little Black Book, were among the invited speakers.
This year the project will expand across to all the university campuses, having initially being piloted at the Law and Business schools.
Dr Khan said:
"You can forge your own path and you shouldn't think of your career as a linear route.

"You can have a portfolio career where you try lots of different things.

"Some of the students are doing lots of different types of activities because it's too soon to count yourself out of anything."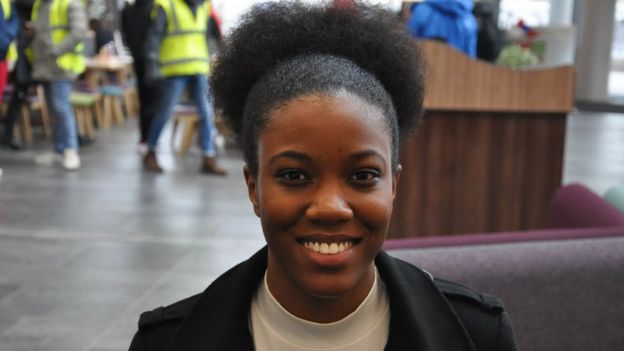 First Published 26.11.18: https://www.bbc.co.uk/news/uk-england-bristol-46294589