Free Beyonce Tickets…On One Condition
You can help support Keep The Faith; Click here to find out how
Beyonce has offered her American fans the chance to win free tickets to see her and Jay-Z "for life".
The catch? You have to commit to eating more vegan meals.
The offer – which Beyonce has shared with her 123 million Instagram followers – is for one fan only and has a 30-year time limit.
Beyonce is running the competition through the Greenprint Project – which highlights the positive effect veganism can have on the environment.
Fans can submit how many of their meals are plant-based and in return, get the chance to win 30 years worth of tickets.
Beyonce has long been associated with the vegan movement. The Vegan Society says she's helped make a plant-based diet something to aim for.
She's posted pictures of her food and encouraged fans to join her by opting for a plant-based diet.
The competition is only open to those living in the US but will give tickets to the winner for up to 30 years – and they get to take a guest.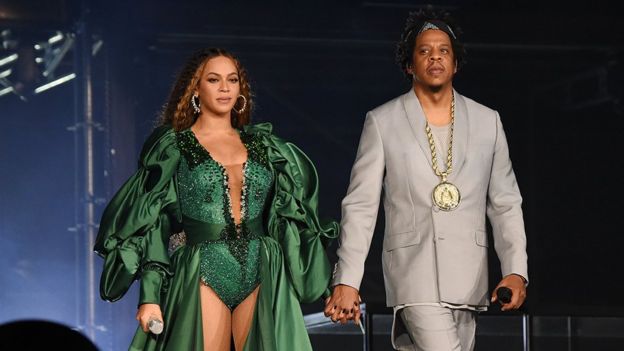 The Greenprint Project site says "we each have the potential to save our planet with our meal choices".
By inputting how many plant-based meals you eat, the site makes various environmental calculations for you.
For example:
"by eating nine plant-based meals I could have the environmental impact equivalent to 14 trees absorbing harmful gases from the air in a month,"
it says.
The prize is estimated to be worth around $12,000 (£9,100), according to the competition website.
First Published 01.02.19: https://www.bbc.co.uk/news/newsbeat-47085214
Before you go, we've noticed you've visited Keep The Faith a few times; we think that's great! It's regular support from readers, like you, that makes our work worthwhile. So, here's a heartfelt thank you from our team.
Did you know, you can also support Keep The Faith with a gift of any size today?
Your gifts are so important to our future because we provide all our services for free and help those who are in need of God's Word. 100% of your gifts will be used to help us continue transforming lives and supporting UK and international Christian projects.
So please, click here to support and partner with us in this journey together.