Kim Kardashian criticised for letting Five-year old North West wear lipstick to church
Thank you for reading Keep The Faith! If you enjoy our content, tell us by leaving a review here
Kim Kardashian is facing criticism for allowing her five-year-old daughter to wear lipstick to church services.
The Kardashian family has recently begun hosting weekly "Sunday Services," which see the family joined by gospel singers and other celebrities.
While North West is a regular attendee of the church services, Kardashian's recent Instagram Story from the worship session caused controversy – as it showed the five-year-old dancing to father Kanye West's music while dressed in a black slip dress and black lipstick.
Although some people applauded North's dance moves, others have begun mum-shaming Kardashian for letting North wear makeup to the religious service.
"She's adorable but why is she wearing lipstick to church? She's too young for makeup in public,"
one person wrote on Twitter.
Another said:
"There is something really sad to me about seeing photos of five-year-old North wearing a feathered slip dress and black lipstick to 'church' services. Poor kid doesn't stand a chance."
"North wearing lipstick is definitely too much," someone else wrote.
This isn't the first time the reality star has been shamed for allowing her daughter to express herself through clothes and makeup.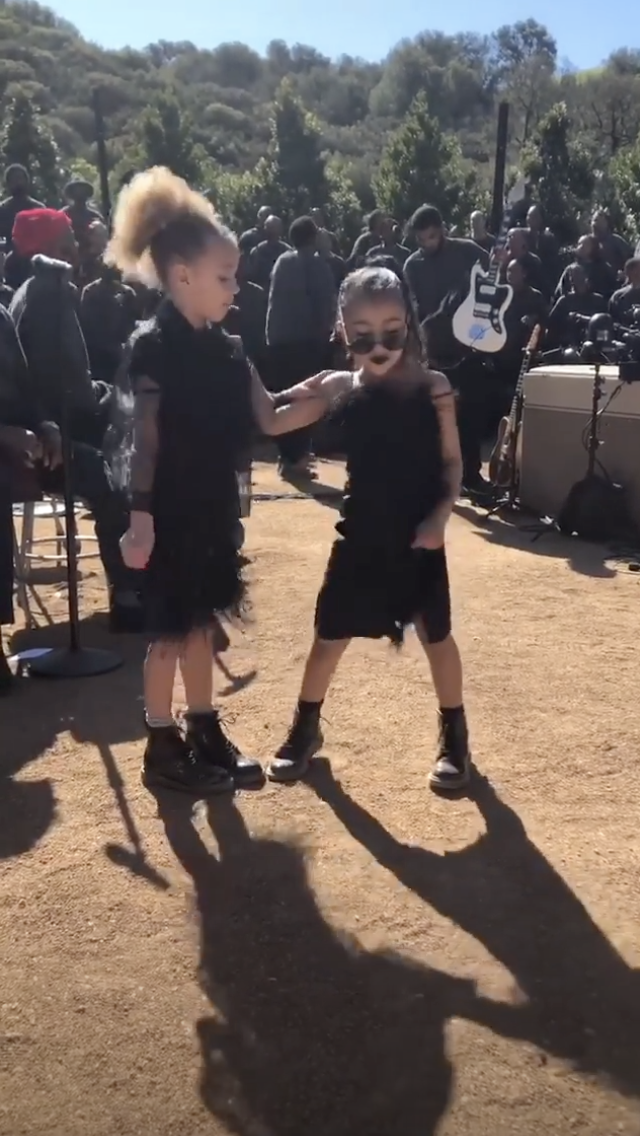 In December, Kardashian faced backlash for allowing North to wear red lipstick to the family Christmas party.
At the time, the mother-of-three told Refinery29 North is
"really into makeup" but that she doesn't think her daughter "should wear lashes or too dark of a lipstick".
"So I want her to express herself, but I want her to be appropriate, too,"
she said.
First Published 19.03.19: https://www.independent.co.uk/life-style/kim-kardashian-north-west-age-lipstick-church-a8828841.html
Before you go, we've noticed you've visited Keep The Faith a few times; we think that's great! It's regular support from readers, like you, that makes our work worthwhile. So, here's a heartfelt thank you from our team.
Did you know, you can also support Keep The Faith with a gift of any size today?
Your gifts are so important to our future because we provide all our services for free and help those who are in need of God's Word. 100% of your gifts will be used to help us continue transforming lives and supporting UK and international Christian projects.
So please, click here to support and partner with us in this journey together.