Manet, Picasso and Cezanne works renamed after black models
Thank you for reading Keep The Faith! If you enjoy our content, tell us by leaving a review here
Masterpieces by Manet, Picasso and Cezanne have been renamed after the overlooked black subjects featured in them for a new exhibition in Paris.
The curators of Black Models: From Gericault to Matisse have identified the sitters who had not been named.
At the time, black models were largely nameless and labelled as racial types.
Manet's Olympia, painted in 1863, which depicts a naked reclining prostitute, has been renamed Laure after the woman who posed as her maid.
The historic titles of the paintings are relegated to the second line.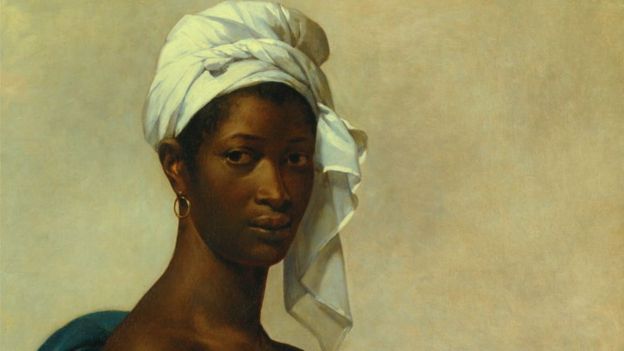 American scholar Denise Murrell, one of the curators of the show at the Musée d'Orsay, said they aim to show how black people played a major role in the birth of modern art in Paris but were written out of the story.
She said their identities were hidden behind "unnecessary racial references" such as negress or mixed-race mulatresse – which comes from the French word for mule.
"This is emblematic. It was art history that left them out. It has contributed to the construction of these figures as racial types as opposed to the individuals they were,"
she added.
The opening Portrait of a Negress by Marie-Guillemine Benoist has been renamed Portrait of Madeleine for the show.
It was painted in the period between the French Revolution's abolition of slavery in 1788 and Napoleon reinstating it in 1802.
"For more than 200 years there has never been an investigation to discover who she was – something that was recorded at the time,"
Murrell said.
She added that black people featured in some of the greatest artworks of the period.
They include The Raft of the Medusa where Theodore Gericault gave three black models the starring roles as shipwrecked sailors.
The painter's favourite model, an art-loving Haitian man called Joseph, is the heroic figure standing on the raft.
The exhibition, which runs until 21 July, also includes paintings by Delacroix, Gauguin and Bonnard and Cezanne.
First Published 26.03.19:
https://www.bbc.co.uk/news/entertainment-arts-47705284
Before you go, we've noticed you've visited Keep The Faith a few times; we think that's great! It's regular support from readers, like you, that makes our work worthwhile. So, here's a heartfelt thank you from our team.
Did you know, you can also support Keep The Faith with a gift of any size today?
Your gifts are so important to our future because we provide all our services for free and help those who are in need of God's Word. 100% of your gifts will be used to help us continue transforming lives and supporting UK and international Christian projects.
So please, click here to support and partner with us in this journey together.