Producers of Easter items must ensure they don't offend Christians
You can help support Keep The Faith; Click here to find out how
The UK's advertising watchdog says there's a 'fine line' between humour and sacrilege and companies producing Easter goods should be aware that Christians have very thin skins.
Well, the Advertising Standards Authority didn't actually use the phrase "thin skins" but that what it clearly implied when it warned in a press release last week:
Given the sensitivities surrounding people's religious beliefs, marketers must take care not to cause serious or widespread offence when using religious references in their campaigns in or around Easter. While humour can sometimes help to reduce the likelihood of causing serious or widespread offence, the line when it comes to religion can often be very thin.

You should therefore tread carefully and bear in mind that, just because something might be considered funny by some, it will nevertheless be problematic if it offends a particular group.
It added:
Easter is a holiday that holds religious significance, particularly for those of the Christian faith. It is also a cultural point of reference that marketers may use to engage consumers … There is nothing in the Advertising Codes that prevents advertisers from using references to religion to promote their products and services. It is, however, important to exercise caution when doing so, particularly when it comes to respecting people's faith and beliefs.
Providing examples of what's OK and what isn't, the ASA referred to a complaint it received in 2017 about a "bunny Jesus" tweet sent out by Banks Beer.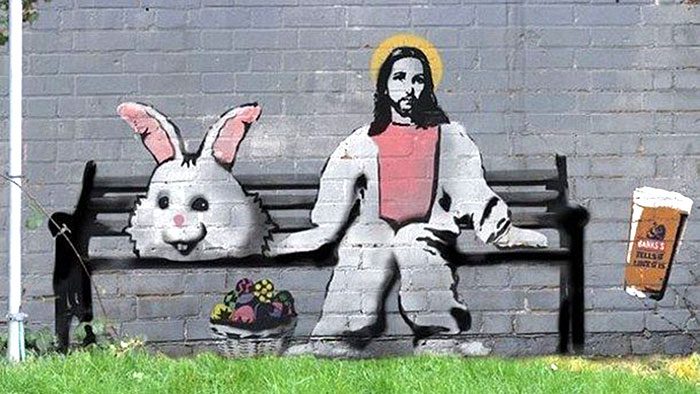 In this case the complaint that the Banksy-styled image "trivialised Christianity" was rejected. The ASA ruled that while the tweet could have been interpreted as distasteful, it concluded that "most people" would not find the portrayal of Jesus to be mocking or derogatory, and it was therefore unlikely to cause serious or widespread offence.
Commenting on the ASA's ruling, someone called Charles huffed:
I bet if it had depicted Mohammed there would have been an almighty outcry and a different outcome. Very much a case of being the DSA = double standards agency!
The release then gave an example of an "unacceptable" ad. It said that an online adult retailer using the phrase "res-erection" to sell a sex toy as an "Easter treat", was deemed offensive.
Also "offensive" was this one: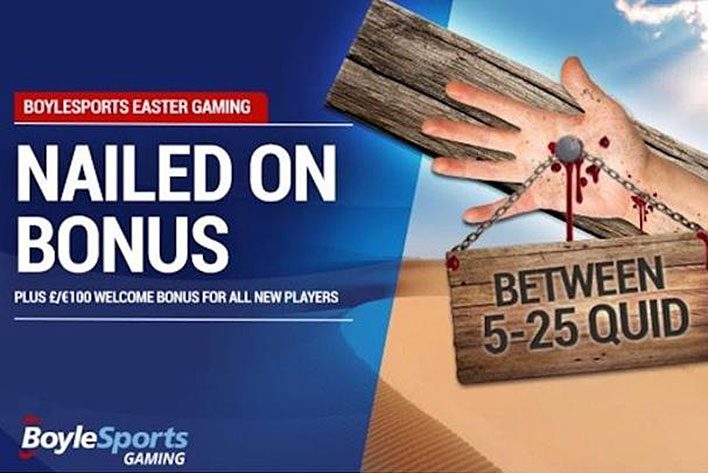 A Church House spokesman said on Tuesday:
We are grateful to the ASA for issuing a proportionate guideline which reiterates the importance of respecting faiths and beliefs.
Meanwhile a London newspaper, the Evening Standard,managed to offend a Christian Easter egg company in a review of its product. It praised The Meaningful Chocolate Company's egg as being "a generous size and beautifully creamy" as well as being completely plastic free and containing no palm oil. But it then added:
Bizarrely, it also comes with a 24-page story and activity book about Jesus to 'celebrate the real meaning of Easter'.
The word 'bizarrely' was removed after several Christians, including a bishop, highlighted it on Twitter.
David Marshall, Managing Director of The Meaningful Chocolate Company, who claimed in the video above that 50 percent of UK school children don't know the "religious meaning of Easter", said:
Well, we were quite surprised when we read the review. Obviously, [it's] great to have a review with being plastic free and they liked the chocolate but then to actually see that review saying it's 'bizarre' to include a copy of the story in the box, yeah, very surprised, actually.

10 years ago, when we first introduced the real easter egg it was because out of the 80 million eggs there was nobody actually talking about the religious meaning of the festival. So, I came up with the idea of the real easter egg, deliberately calling it the real easter egg because to be real easter egg it had to have three things: they have to include a copy of the story in the box, it has to be fair trade and it has to support charitable endeavours.

When we launched, I was interviewed by various newspapers and quite often they would say to me, 'Well, what's Easter got to do with the church?' And I'd explain what that was. And 10 years on, to still see that people still haven't quite understood that there is a strong connection between faith and Easter is really surprising.

So we have heard this before and actually every year … arguments rage about Easter not being a religious festival or Christian festival and we find ourselves quite often deluged with people who again say, 'you know that Christianity has nothing to do with Easter?' It is absolutely baffling.
All David Marshall needs to do to stop being "baffled" is to Google "The pagan roots of Easter", as I did – and immediately found this Guardian report by Heather McDougall, who wrote:
All the fun things about Easter are pagan. Bunnies are a leftover from the pagan festival of Eostre, a great northern goddess whose symbol was a rabbit or hare. Exchange of eggs is an ancient custom, celebrated by many cultures. Hot cross buns are very ancient too. In the Old Testament we see the Israelites baking sweet buns for an idol, and religious leaders trying to put a stop to it. The early church clergy also tried to put a stop to sacred cakes being baked at Easter. In the end, in the face of defiant cake-baking pagan women, they gave up and blessed the cake instead.
H/T BarrieJohn
First Published 05.04.19:
https://www.patheos.com/blogs/thefreethinker/2019/04/producers-of-easter-items-must-ensure-they-dont-offend-christians/
Before you go, we've noticed you've visited Keep The Faith a few times; we think that's great! It's regular support from readers, like you, that makes our work worthwhile. So, here's a heartfelt thank you from our team.
Did you know, you can also support Keep The Faith with a gift of any size today?
Your gifts are so important to our future because we provide all our services for free and help those who are in need of God's Word. 100% of your gifts will be used to help us continue transforming lives and supporting UK and international Christian projects.
So please, click here to support and partner with us in this journey together.