These Easter eggs show kids the 'true meaning' of the holiday
For many kids, Easter means one thing: hunting for eggs and candy to fill their Easter basket.
But one mom, Natalie Ard, got an idea for her kids to celebrate the "true meaning" of the holiday in a fun and creative way. She created the Easter Story Egg, a set of seven nesting eggs that tell the biblical story of Jesus starting on Palm Sunday and ending on Easter Sunday.
"I made this product for my kids," Ard explained to Fox News. "I have three kids myself and when it comes to Easter, Christmas, some of the major holidays, it's hard to really get across the true meaning of the holiday. The Easter Story Egg is a great teaching tool for parents and something fun to do as a family."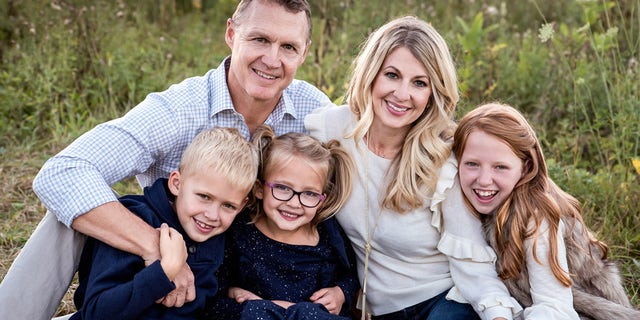 The handcrafted eggs come with a book that tells a story for every egg in a rhyming fashion. They can be read all at once or day by day.
For Palm Sunday, the largest egg has palm leaves painted on it.
House of Prayer Monday explains the temple.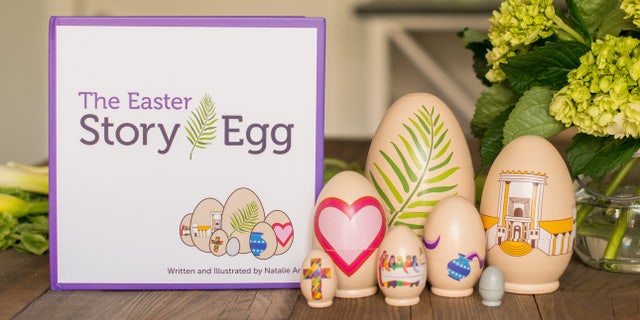 Tuesday is on the "Teacher of Love" about Jesus' ministry of love to the world.
Wednesday discusses "Give and Take," comparing and contrasting Judas taking money to hand over Jesus and the woman who used the alabaster jar to wash Jesus' feet.
Thursday is about the Last Supper and the following day is Good Friday, about the cross.
Holy Saturday is a gray egg, and "the cutest part," Ard adds, is that on Easter Sunday, when the children open the gray egg that looks like a rock, they realize it is empty and are reminded of the empty tomb of Christ, that "He is risen."
"It's one more thing that reinforces what the holiday of Easter is, because when you go to any stores it's about bunnies and baskets and candy," Ard added. "I just hope they get the impression on their heart why we get to celebrate Easter in the first place."
The Alamo, Calif., mom started Star Kids Company after she created "Star From Afar," an interactive advent calendar and play on the "elf on a shelf," letting the kids search for the star, which eventually leads them to Jesus in the stable with Mary and Joseph and the animals.
Written by: Caleb Parke
First published 12.04.19:
https://www.foxnews.com/faith-values/easter-eggs-story-true-meaning