Church of England child sex abuse allegations 'marked by secrecy'
The Church of England's response to child sex abuse allegations was "marked by secrecy", a report has found.
Former Archbishop of Canterbury Lord George Carey has been criticised for supporting former Bishop Peter Ball.
The Independent Inquiry into Child Sexual Abuse (IICSA) said Ball "was able to sexually abuse vulnerable teenagers and young men for decades".
Its report said the support given by the Prince of Wales to the shamed clergyman was "misguided".
It said his actions "could have been interpreted as expressions of support" for Ball and "had the potential to influence the actions of the church".
The IICSA described the "appalling sexual abuse against children" in the Diocese of Chichester, with 18 members of the clergy convicted of offences during a 50-year period.
Bishop Peter Hancock, the Church of England's safeguarding lead, said:
"We are immensely grateful to survivors for their courage in coming forward. Their testimonies have made shocking and uncomfortable listening.
"The report states that the Church of England should have been a place which protected all children and supported victims and survivors and the inquiry's summary recognises that it failed to do this."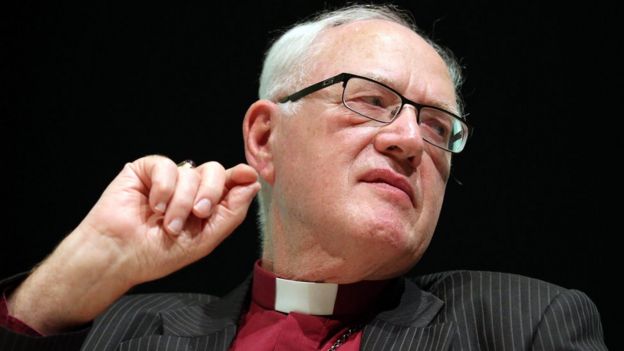 Ball, who was Bishop of Lewes in East Sussex between 1977 and 1992 and Bishop of Gloucester in 1992, was jailed in 2015 for 32 months for offences against 18 teenagers and men between the 1970s and the 1990s.
The report found the Crown Prosecution Service had missed an opportunity to charge Ball with a string of offences in 1992, and it was not until 22 years later he admitted his crimes.
The IICSA said Ball sought to use his relationship with the Prince of Wales to further his campaign to return to unrestricted ministry.
Prince Charles' actions in speaking about Ball to the Archbishop of Canterbury and the Duchy of Cornwall buying a property to rent to Ball and his brother were "misguided", the report added.
A Clarence House spokesman said it remained "a matter of deep regret" that the prince "along with many others was deceived by Peter Ball over so many years".
"At no time did he bring any influence to bear on the actions of the church or any other relevant authority,"
he added.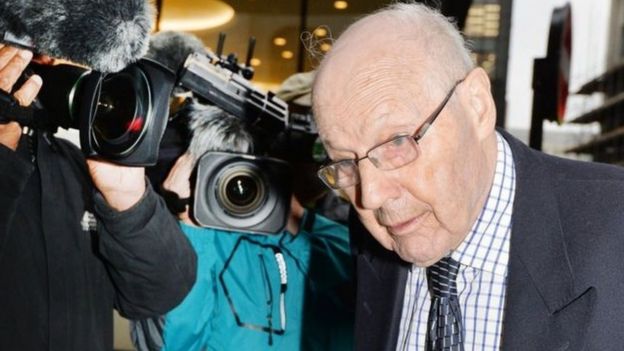 The report, based on four weeks of public hearings between March and July last year, said victims were "disbelieved and dismissed" by those in authority at the Diocese of Chichester.
One of Ball's victims, Neil Todd, killed himself after being "seriously failed" by the church, which had "discounted Ball's conduct as trivial and insignificant" while displaying "callous indifference" to Mr Todd's complaints.
Lord Carey resigned as honorary assistant bishop in the Diocese of Oxford – his last formal role in the church – in June last year after a separate inquiry found he delayed a "proper investigation" into Ball's crimes for two decades.
The report said he "failed to have sufficient regard for the wellbeing of complainants, victims and survivors affected by Peter Ball's behaviour".
It also said the church's apology "remains unconvincing".
Analysis
By Martin Bashir, BBC religion editor
Even during the inquiry's hearings, the report says senior clerics were squabbling about who was responsible.
In a church whose scriptures and creeds speak of "loving one another as Christ has loved you", there was no compassion for Neil Todd, who had been repeatedly abused by Bishop Peter Ball during the 1980s and early 90s.
The most senior cleric in the Church of England, then Archbishop of Canterbury George Carey, spoke frequently with Ball and wrote several letters, saying: "You are on my heart and constantly in my prayers."
But when Ball resigned, the church issued a press release which the report says "inappropriately praised Peter Ball, presented his resignation as an act of self-sacrifice – but offered no such apology to Mr Todd and expressed no concern for his welfare".
The preferential treatment of a popular priest, and the lack of compassion for his victim, are the disturbing keynotes of this comprehensive report.
Ball, now in his late 80s, accepted a caution for one count of gross indecency in 1992 and resigned due to ill-health.
He was released from prison in 2017 and deemed too ill to give evidence to the inquiry in person, but submitted a statement saying his relationship with Prince Charles "was one of support and respect".
Prof Alexis Jay, chair of the inquiry, said the Diocese of Chichester "failed victims and survivors of child sexual abuse by prioritising its own reputation above their welfare".
She said the church's response "was marked by secrecy and a disregard for the seriousness of abuse allegations".
Main image copyright: Shutterstock
First published 09.05.19:
https://www.bbc.co.uk/news/uk-england-48214957