Dope Black Dads: the podcast that honours black fathers
Thank you for reading Keep The Faith! If you enjoy our content, tell us by leaving a review here
Marvyn Harrison felt that no one was discussing what it means to be a black father. So he launched a podcast, Dope Black Dads
It was Father's Day 2018, a day that father-of-two Marvyn Harrison describes as "underwhelming". He decided to send WhatsApp messages to a handful of friends who are fathers, saying thank you for their great work in raising the next generation.
Every man replied quickly, and the group soon found itself discussing what it means to be a black dad in the UK today. "Sometimes dads get left off the radar, and black dads don't get credit," wrote one friend. All bemoaned the lack of a positive narrative about black fatherhood.
"The conversations were so rich and honest," Harrison tells Positive News, "that we wanted to share them with as many people as possible". So, he created a podcast, Dope Black Dads, to set about exploring the issue in more detail.
It has had a fantastic response, and now features more than 50 regular contributors from around the globe, from South Africa to New York. Topics have so far included co-parenting, stillbirth, divorce and mental health. One episode carries the title: Is knife crime the fault of absent fathers?
Why has the project struck such a chord, does Harrison think? "There hasn't been this level of honesty before from black men about a key part of life, fatherhood," he says, "in which men in general are not celebrated or happy to open up about struggling with."
There hasn't been this level of honesty before from black men about a key part of life, fatherhood
"We have had a fantastic response to the podcast from real people which, for us, is the real testament. Women are our biggest audience – there is a 60/40 split – and we have a global audience from different cultures."
Harrison, who works full time in advertising, was raised in Hackney, London, by a single mother. He has three siblings. "We have all excelled and not fallen victim to any stereotypes," he says, "so we're the opposite of what some commentators say about [the children of] absentee fathers.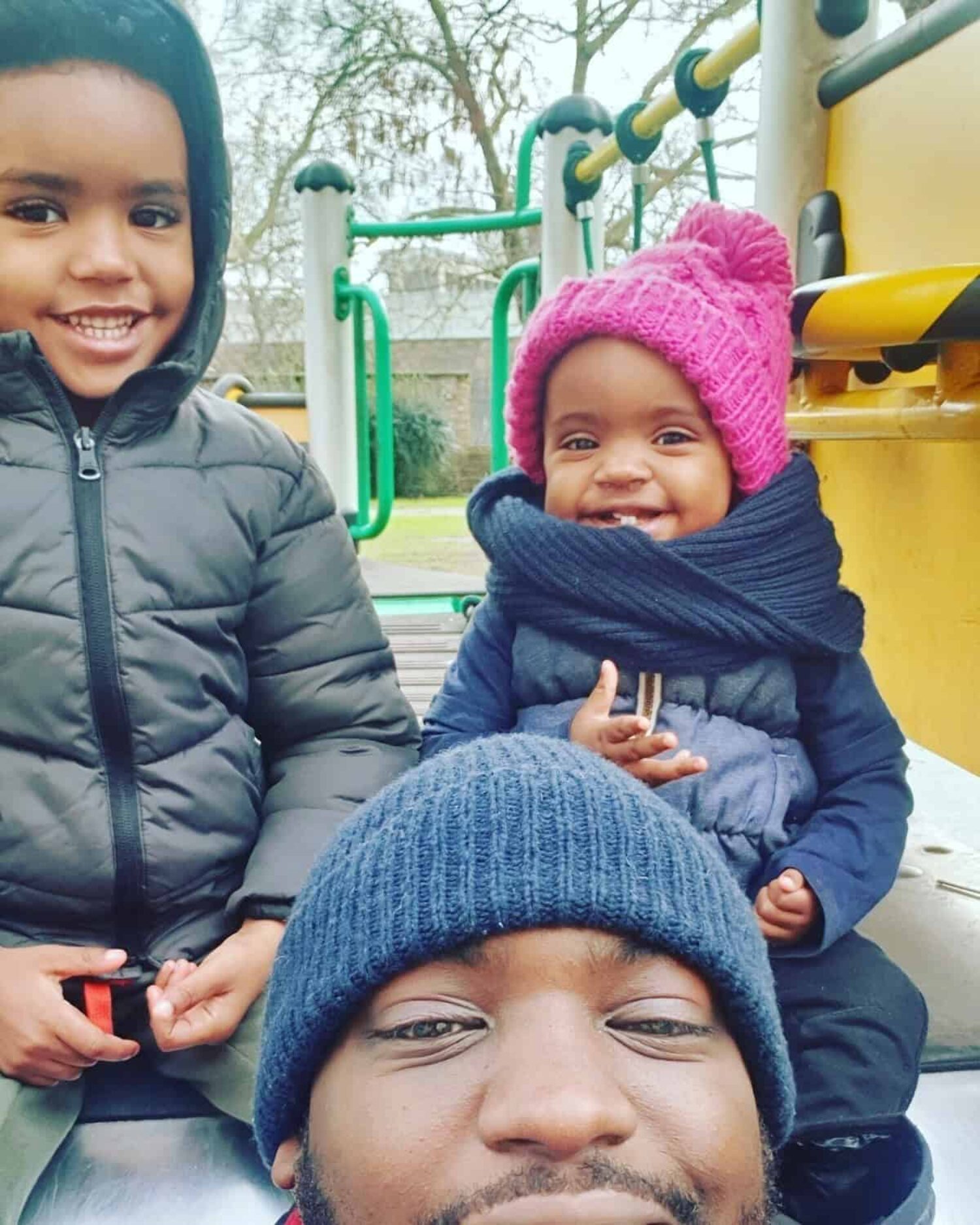 "We want to provide a role model for children, and to communicate the black father and the male experience to the wider world," he says. "But our biggest focus? To gather, heal and support black fathers."
Featured image: Humphrey Muleba
Written by: Lucy Purdy
First published: https://www.positive.news/lifestyle/dope-black-dads-the-podcast-that-honours-black-fathers/
Before you go, we've noticed you've visited Keep The Faith a few times; we think that's great! It's regular support from readers, like you, that makes our work worthwhile. So, here's a heartfelt thank you from our team.
Did you know, you can also support Keep The Faith with a gift of any size today?
Your gifts are so important to our future because we provide all our services for free and help those who are in need of God's Word. 100% of your gifts will be used to help us continue transforming lives and supporting UK and international Christian projects.
So please, click here to support and partner with us in this journey together.