Church of England's first black woman bishop calls for more minority leaders
The leadership of the Church of England needs to better reflect the minorities who make up its congregations, the UK's first black female bishop has said.
Caribbean-born Reverend Rose Hudson-Wilkin said her appointment should broadcast how diverse the Church was.
She described being racially abused in the street recently, when a passer-by told her to "go back to Africa".
Currently chaplain to the Queen and Commons speaker, she will become Bishop of Dover in November.
Speaking on BBC Radio 4's Today programme, Rev Hudson-Wilkin said: "It's been a long time coming and we're working at it and we are going to hold them [the Church] to account," she said.
"The reality is minority ethnic membership makes up a significant part of the Church and this must be reflected in its leadership, not just with one person here and another person there.
"It must begin to filter through so that young people in minority ethnic background growing up within the life of the Church, within the life of this country, can see images of themselves reflected throughout."
She added: "Visibility is important because if people can see it, then though know they belong."
Rev Hudson-Wilkin has openly criticised the Church's lack of diversity and has accused it of "institutional racism" in the past.
As with any institution which has worked in a particular way for a long time, it was "always going to be difficult to see the change that is necessary", she said.
Meanwhile, the Church of England is asking urge Christians to sign up to a digital charter to help foster a "positive atmosphere" online.
The charter centres on five principles of truth, kindness, welcome, inspiration and togetherness, the Church says.
It will be launched by Archbishop of Canterbury Justin Welby during a visit to Facebook's UK headquarters.
He said:
"Each time we interact online we have the opportunity either to add to currents of cynicism and abuse or to choose instead to share light and grace."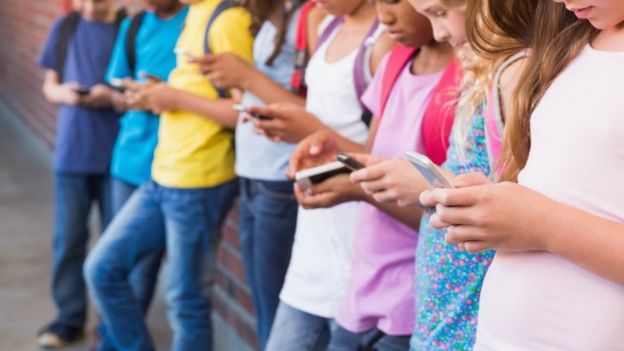 It is also setting rules for people posting on its own social media accounts.
People who post inappropriate, unsuitable or offensive comments on national social media accounts run by the Church of England, the Archbishop of Canterbury and the Archbishop of York may be reported or blocked, the guidelines say.
Main image copyright: PA Media
First published 01.07.19: https://www.bbc.co.uk/news/uk-48821216