BME housing associations: how specialist providers changed the sector
Four decades on from their birth, BME housing associations have had a lasting impact on the sector. Gavriel Hollander examines their legacy. Photography by Getty and Alamy
It is the summer of 1981 and rioting has swept through the towns and cities of England, from Brixton to Liverpool. The violence was a precursor of the social unrest that would come to characterise the decade.
But those riots were also the spark for a housing revolution. The first of what today number around 70 specialist BME housing associations came into being as the direct result of the social and political forces that the violence unleashed.
"The government recognised that it didn't have connections to these communities – it did not understand what was happening in them," recalls Steve Douglas, co-chief executive of housing consultancy Altair – who in the 1980s and 1990s was chief executive of BME associations Spitalfields and Asra, before taking over at the then regulator The Housing Corporation.
Nearly four decades later, what impact has the BME housing movement had? And what role can these organisations play today?
Broadly, BME specialist housing providers were set up – and still exist today – for three distinct but interconnected reasons: to provide culturally sensitive services; to be advocates for minority communities; and to give opportunities to BME talent in the housing sector.
Indeed, housing was at the forefront of a broader change in the provision of public services, thanks in part to the BME associations.
"Delivering services in a culturally sensitive way is not exclusive to the housing sector," explains Cedric Boston, chief executive of Arhag, a north London association that manages more than 900 homes across 15 boroughs. "It happens in education, health services and other public sector institutions where there is no distinct BME element.
"I would say that housing associations were much more aware and on top of it than other sectors. [The idea] would not have spread so quickly if it had not had the lead from housing, particularly the housing associations. They have served a societal purpose."
But Mr Boston thinks that while BME specialists still have a role to play in the sector, they need to adapt to remain relevant.
"In the 1980s, BME associations were responsible for a lot of good changes in the housing sector," he elaborates. "Forty years on, some people think we are still in those times; I think times have changed."
Arhag itself has grown into offering far more than specialist housing services. It provides employment, health and immigration advice to people, and does not limit these services to its own tenants and residents. Later this month, the association will launch a one-stop services centre in east London, working alongside organisations such as Doctors of the World and the Migrants' Rights Network.
Mr Boston says: "My view of BME and small associations as a whole is that if all you do is mimic what big organisations do, then you are not defining a real purpose for yourself."
John Perry, senior policy advisor at the Chartered Institute of Housing, echoes the warning about BME organisations morphing into their larger peers.
"There is an issue about whether some BME associations have lost their identity in group structures and whether this has constrained their evolution," he tells Inside Housing. He praises Arhag for "reinventing itself as a migrant aid organisation", but says others need to adapt, too.
"Most grew up in response to the needs of specific communities and while these still exist, a lot of the communities themselves have changed," he adds. "Can [they] evolve to deliver new and different services?"
There have been bumps along the road for the BME housing movement. One of the most notorious was the collapse of Ujima in 2007. Mr Boston, who was brought into Ujima too late as acting chief executive in its final months, believes the few cases of bad apples have disproportionately affected the sector's reputation.
"We have to look at the effect of racism and discrimination," he explains. "There are lots of good, professional BME associations, but there have been problems. Everyone hears about the bad ones but not about the good ones."
Mr Boston says he was left "tainted" by the demise of Ujima. He recalls attending an interview with a major mainstream association shortly after Ujima's downfall.
"A comment was made to me about Ujima that was distinctly racist," he remembers. "The attitude was not just that it got into financial difficulty but that it was getting above itself."
Mr Boston also questions the idea that BME associations are still a useful way of bringing talent through from minority communities. "When I speak to my daughters, they recoil at the idea of working in a BME organisation," he says. "They want to cut their teeth in the mainstream sector. They see anything labelled as BME as being stigmatised."
And what about housing provision for the communities these organisations serve?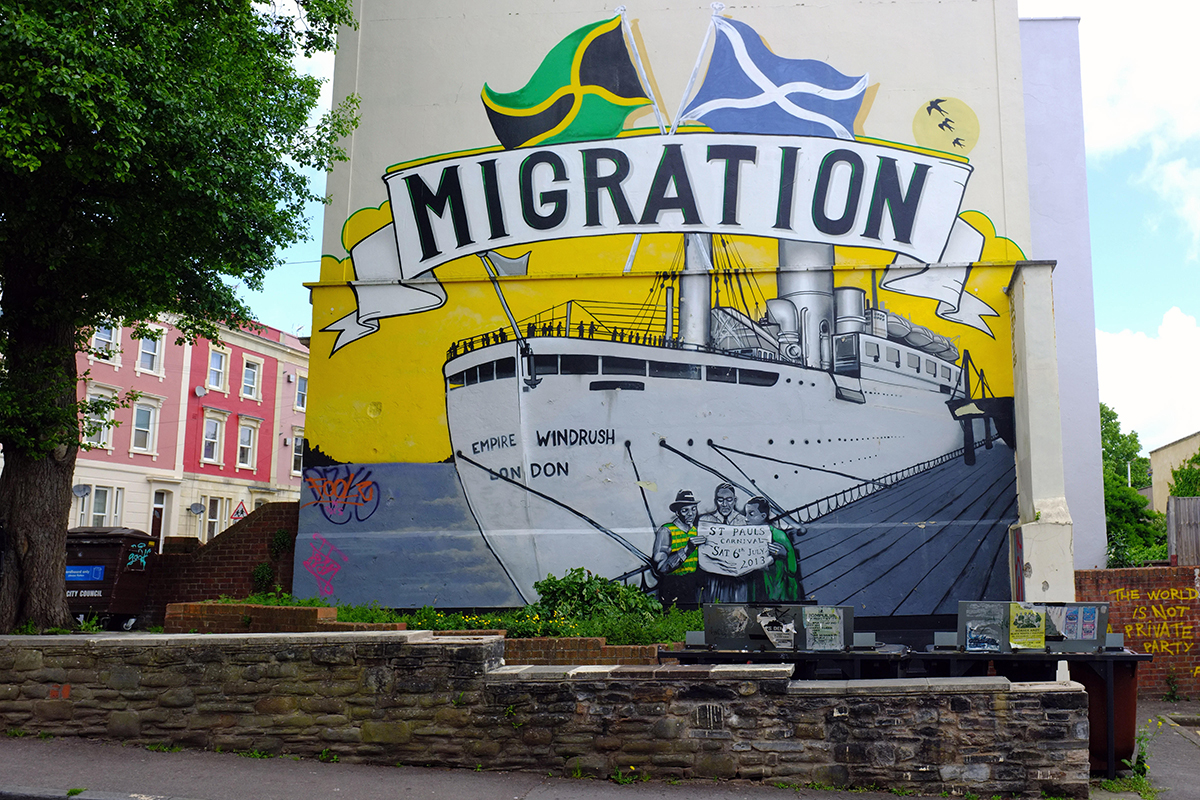 According to membership body BMENational, the 70 or so BME associations operating today manage around 66,000 homes, generally in urban centres. Many were set up exclusively for BME tenants, but now if 80% of an association's applicants are BME, it tends to be included under the BME banner.
That change in definition began to take place in earnest around the turn of the century, in response to what Mr Douglas refers to as "questions around ghettoisation".
However, those questions persist. Earlier this year, a case was brought against Hackney Council over Agudas Israel Housing Association's policy of allocating homes only to orthodox Jews. The case was ultimately dismissed, but Mr Douglas says it raises questions about the relevance of these specialist organisations.
"It shows that there are still issues around race within our communities and society," he says. "The mainstream is not providing types of housing for specific communities. They [BME associations] do provide for specific needs."
Some quarters suggest that the real effect of the BME housing revolution was to bring culturally sensitive services into the mainstream, so that most major providers now also provide them. But a BMENational report from 2017 implies that the playing field is far from level.
The organisation determined using government figures that homelessness had grown disproportionately for BME households, from 18% of accepted applications in 1997/98 to 42% in 2016/17.
"What Windrush and Grenfell showed was there is still a distance between communities and wider society," Steve Douglas, co-chief executive, Altair
Using data from national censuses, it also found that the proportion of lettings to BME households grew at a slower rate between 2001 and 2011 than did the prevalence of these households in the population as a whole. In addition, since 2011, BME applicants made up just 19% of mainstream social housing lettings, but more than 75% of lettings by BME
specialist organisations.
Mr Douglas says an important role of BME specialists is to "shine a spotlight on these challenges for mainstream housing associations", as they typically have small numbers of units, so mainstream associations will still carry out most lettings. However, moves are afoot to redress the balance. Last year, the L&Q Foundation launched a £100m partnership programme with nine BME landlords that aims to provide 1,000 new homes by 2024.
But new housing is only part of the picture – understanding why there is a need for culturally appropriate services is equally important.
This week marks the first official celebration of Windrush Day, which commemorates the arrival of hundreds of thousands of Caribbean immigrants in the UK. However, last year's revelations that the government had deported dozens of the 'Windrush generation' casts a pall over these celebrations. It also suggests there is still a disconnect between policymakers and marginalised communities.
As Mr Douglas puts it: "What Windrush and Grenfell showed was there is still a distance between communities and [wider] society. BME associations provided a connection."
Mr Boston says that the "message from Windrush is it's important to treat people well – it's a message about providing a good service". And he agrees that BME landlords remain relevant in providing that service.
These organisations may have helped change such provision in the mainstream to some extent, but there is some way to go.
"Society should not have the need for specialist associations," concludes Mr Douglas. "We should have a society that is equal at the top. That is not the case."
Written by: Gavriel Hollander
First published 26.06.19: https://www.insidehousing.co.uk/insight/insight/bme-housing-associations-how-specialist-providers-changed-the-sector-61940