Ayoub Hassan: Boy 'murdered teenager and fled on Boris Bike'
A boy stabbed a teenager in the heart behind a Waitrose store and then made his getaway on a "Boris Bike", a court has heard.
College student Ayoub Hassan, 17, was attacked at the back of the supermarket in Kensington, west London, on the afternoon of 7 March.
He died two hours afterwards in hospital from a wound to his chest, the Old Bailey heard.
A 16-year-old boy, who cannot be named for legal reasons, denies his murder.
Prosecutor Anthony Orchard QC said Ayoub was with a group of youngsters seen loitering and smoking around an alleyway off Lanfrey Place.
The court heard just after 14:00 BST, one was heard to shout "Oi this way, this way" with another youth seen holding Ayoub, who was slumped and limp.
A trainee nurse rushed over to help and when she asked what had happened, she was told: "No he's been stabbed."
She called for an ambulance and when she asked for police, one male allegedly replied: "No police."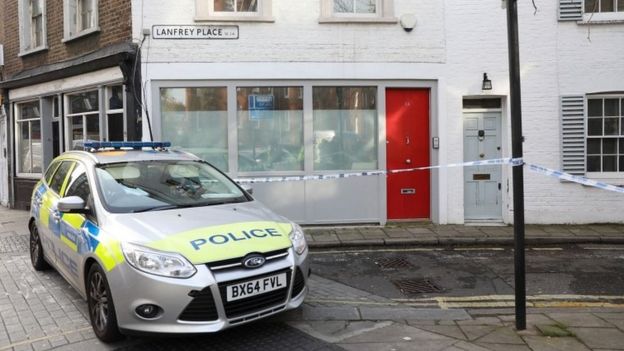 The court heard CCTV footage allegedly showed the defendant, who was aged 15 at the time, approach Ayoub and become "agitated".
Mr Orchard said: "Suddenly (the youth) punched out with a knife, once, striking Ayoub in the chest. You can see the blade of the knife."
He said the defendant was "captured on CCTV mounting a Boris Bike that had been left nearby and cycling away".
Jurors heard another member of the group dropped a folding lock knife into a nearby drain, which was later recovered by police.
The defendant denies murder but has pleaded guilty to a second charge of having a knife on 7 March.
Mr Orchard said the prosecution's case rested on the fact that the defendant "attacked Ayoub Hassan without any justification".
"He did so unlawfully. He was not acting in lawful self-defence," he said.
The trial continues.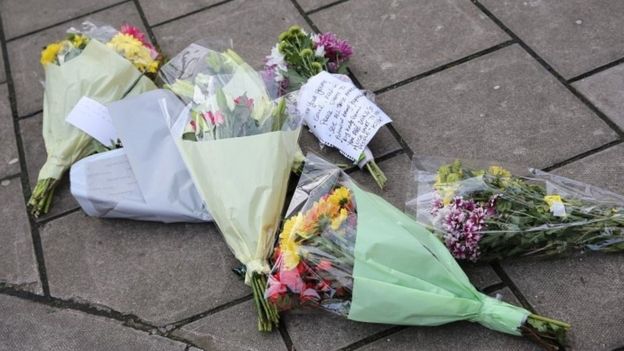 First published 20.08.19: https://www.bbc.co.uk/news/uk-england-london-49404807