Joy Morgan murder: Woodland body confirmed as student
A body found in woodland has been confirmed as that of student midwife Joy Morgan, police have said.
Ms Morgan's remains were discovered in woodland in Stevenage on Saturday by members of the public.
A post-mortem examination could not establish a cause of death and further tests will be carried out.
Ms Morgan, 20, was murdered by Shohfah-El Israel but her body had not been found. She was last seen in December and was reported missing in February.
Hertfordshire Police said officers were called to reports of a suspected human body found in woodland at Chadwell Road, Norton Green.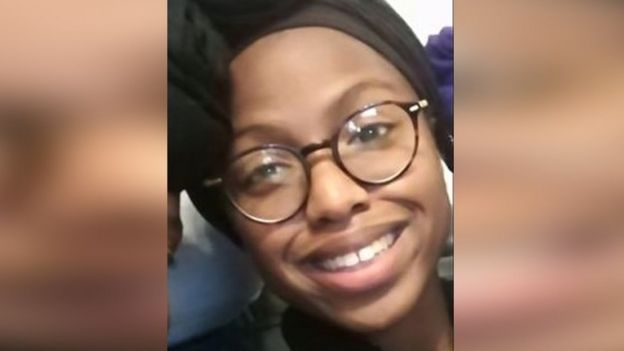 Ms Morgan, who lived in Hatfield where she was studying at the University of Hertfordshire, was last seen on Boxing Day at a church event in Ilford.
She was reported missing on 7 February after failing to return to her studies.
Shohfah-El Israel, 40, of Fordwych Road, north-west London, a fellow worshipper at the Israel United In Christ church, was found guilty of her murder at Reading Crown Court in August.
After confirmation the body found was Ms Morgan, her mother Carol said: "Joy was so beautiful and completely lived up to her name – she brought joy to all our lives.
"Our family has been living a nightmare and we miss her so, so much. Joy was studying to be a midwife and would have graduated by now.
"I know she would have been amazing as a midwife. I was so proud of her and I always will be. She was our star."
First published: https://www.bbc.co.uk/news/uk-england-beds-bucks-herts-49998305