Visitors to 'Church of Bones' are no longer allowed to take photographs without permission
The Sedlec Ossuary chapel is adorned with signs asking guests to be respectful. But it's also adorned with bones from more than 40,000 skeletons, which have apparently proved to be too hard to resist in our Instagram age.
CNN reports the chapel, located in the Czech Republic town of Kutna Hora and referred to as the "Church of Bones," will go beyond the signs as of 2020.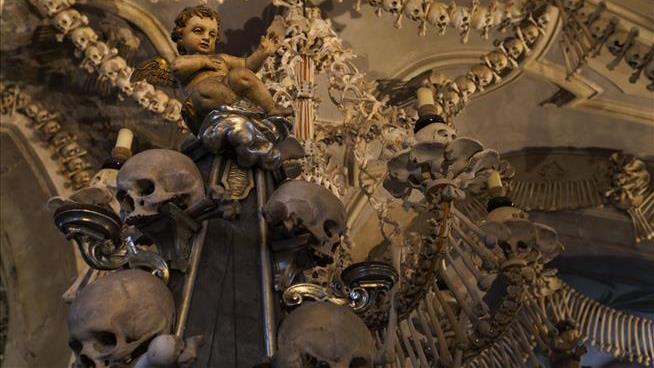 Any tourist who wants to take a photo inside the chapel—which features a chandelier constructed of bones, among other bone structures and designs—must obtain permission three days in advance. Per the network, "inappropriate selfies" helped spur the move: Visitors have tried to kiss the skeletons, draped sunglasses on them, and removed bones in order to get the perfect shot.
In a February article on a planned two-year project to clean the bones, Reuters provided the historical background, explaining the bones came from a monastery-adjacent cemetery dating to the 12th century. Some 30,000 plague victims were buried there in the early 1300s, and many more were added a century later during religious wars in the region.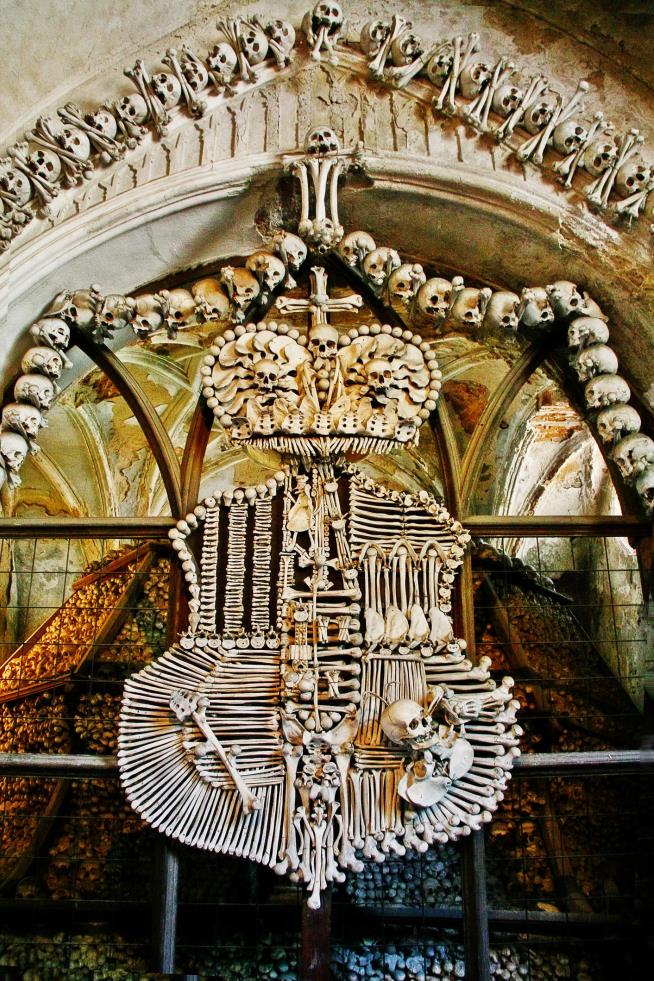 Having run out of space, the decision was made to create an ossuary, meaning a room that would house the bones. The current appearance dates to 1870, when a woodcarver was tasked with creating the decorative elements from bone in the space. About a half million tourists reportedly visited the chapel in 2017.
Main image copyright: Getty Images
Written by: Kate Seamons,
First published 16.10.19: https://www.newser.com/story/281806/everyone-wants-a-selfie-with-the-skulls-problematically.html