I know the real reason why the number of black children being convicted of a crime has doubled
My research shows that it's not actual criminal behaviour that leads to high conviction rates, but the way our ideas of what constitutes criminality are informed by assumptions about race.
This week has seen the debate on the use of criminal justice responses to children and young people reignited, with many key policy makers and senior professionals almost exclusively concluding that the current age of criminal responsibility, at 10 years old, is "ridiculously low". That we can hold children criminally responsible from the age of 10 is troubling. Yet the factors which determine which children are selected for criminalisation or punishment are particularly revealing about the injustices at the heart of the youth justice system.
It is clear that the reduction in the criminalisation of children and young people seen over the last decade has not benefited all groups equally. The negative perceptions of children and young people from BAME (black, Asian and minority ethnic) communities, driven by racialised constructs of "youth crime", means that they cannot be diverted away from the criminal justice system in the same ways as their white counterparts. This is similarly the case for children who are "looked after" by the state, with some children in care experiencing disproportionate criminalisation.
These perceptions of risk and criminality can precede the young person's actual behaviour. Judgements about them are formed in the minds of those who work with them, shaped by the questions posed by various institutional assessment tools and databases they are forced to work with, alongside the distorted stories about youth crime told across the media.
Yet when we look at the evidence of actual engagement in risky behaviours, such as drug taking or serious youth violence, analysis demonstrates that these are not the preserve of black and ethnic minority young people.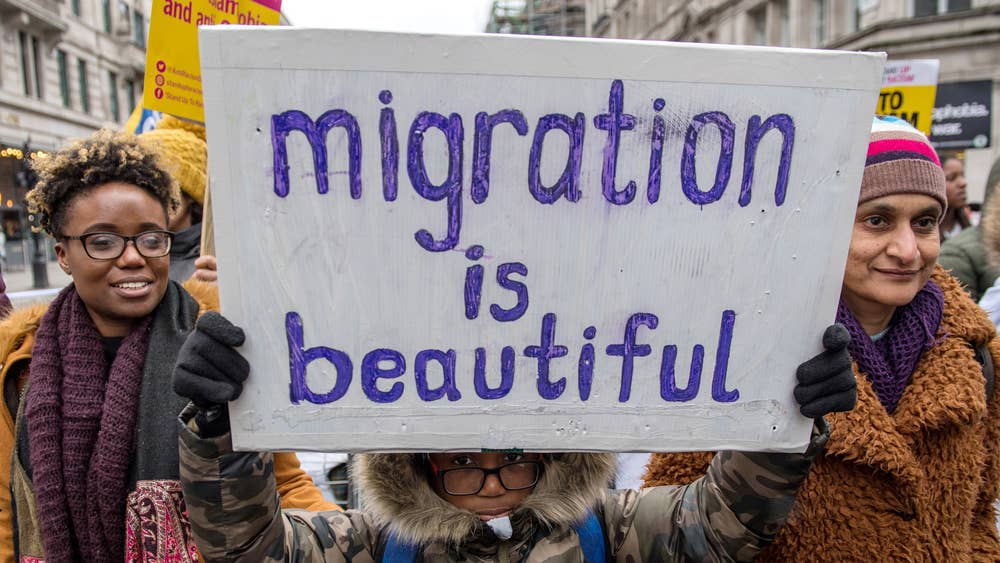 From initial encounters in school, through stop and search by police, to the decisions made by prosecutors, youth justice practitioners and magistrates have a cumulative effect and result in the differential treatment.
Research conducted by myself and Dr Patrick Williams at Manchester Metropolitan University demonstrates that, rather than actual criminal behaviour, it is the constructions of criminality along race lines, such as the concept of the "gang", that drive punitive responses that criminalise black and mixed race children and young people.
There are an array of such criminalising associations which conspire to negatively represent racialised young people as a distinctive "special category" of crime, posing particular "risks" to be managed through intrusive criminal justice practices.
Flawed policies accelerate these outcomes and have certainly contributed to the doubling of children convicted that are from BAME communities. The Coalition and Conservative government's "Ending Gangs and Youth Violence" policy, spanning almost a decade now, was based on an unproven assumption that the majority of serious youth violence is driven by "gangs". That these claims have since been disproven, by both our empirical work and the Metropolitan Police's own analyses, has done nothing to abate the criminalisation of BAME young people.
It is likely that the current "county lines" policy and practice, kin of the youth violence strategy, once again a police-led strategy which blurs concerns of harm and safeguarding with policing and punishment, will further disproportionately criminalise children from BAME communities and those who are "looked after" by the state.
These injustices in the youth justice system have long been precipitated by an imposition of criminality on some groups over others. Children and young people with the resources to access effective legal support, those who are invariably white, middle-class and living with their parents, are able to challenge and distance themselves from mediated notions of youth culture and diverted from any serious criminalisation or punishment.
Other children are marked before they have stepped into the police station or courtroom, the colour of their skin, their postcode, their "looked after" status, will shape practitioners views of them as risky and the system will reproduce those very harms which shape the inequalities and injustice in their lives.
The significant decriminalisation of youth crime, with the number of children entering the system for first time dropping by 85 per cent since 2007, demonstrates that we can reduce the harms of policing and punishment in some children's lives. Such approaches to diversion and support must be afforded to all children.
Manchester-based spoken word artist Reece Williams calls out that "lady justice has been peeping through her blindfold", and the consequences for some children and young people are stark.
A recognition that all parts of the youth justice system contribute to this injustice, demands whole scale changes – challenges to differential policing, a critical review of the current constructs of risk and harm, transparency in the charging and prosecution of cases, and an end to the unequal application of laws such as joint enterprise.
All these factors drive up disproportionality in the criminal justice system, and therefore must all be dismantled for any response to be effective.
Written by: Becky Clarke
First published 07.11.19: https://www.independent.co.uk/voices/conviction-rate-black-children-ethnic-minority-doubled-crime-a9187741.html