Orthodox Christmas: Why do some Christians celebrate in January?
Adherents of the faith in Eastern Europe and the Middle East date the Nativity using the Julian calendar, introduced under the Roman emperor Julius Caesar in 45 BC, rather than the Gregorian calendar brought in by Pope Gregory XIII in 1582.
The 13-day difference between the two is responsible for the discrepancy.
Countries in which worshippers celebrate their Christmas in January include Russia, Ukraine, Israel, Egypt, Serbia, Belarus, Montenegro, Kazakhstan, Macedonia, Ethiopia, Eritrea, Georgia and Moldova.
Orthodox Christians in Greece, Cyprus and Romania all celebrate on the 25 December as we do after adopting a revised version of the Julian calendar in 1923.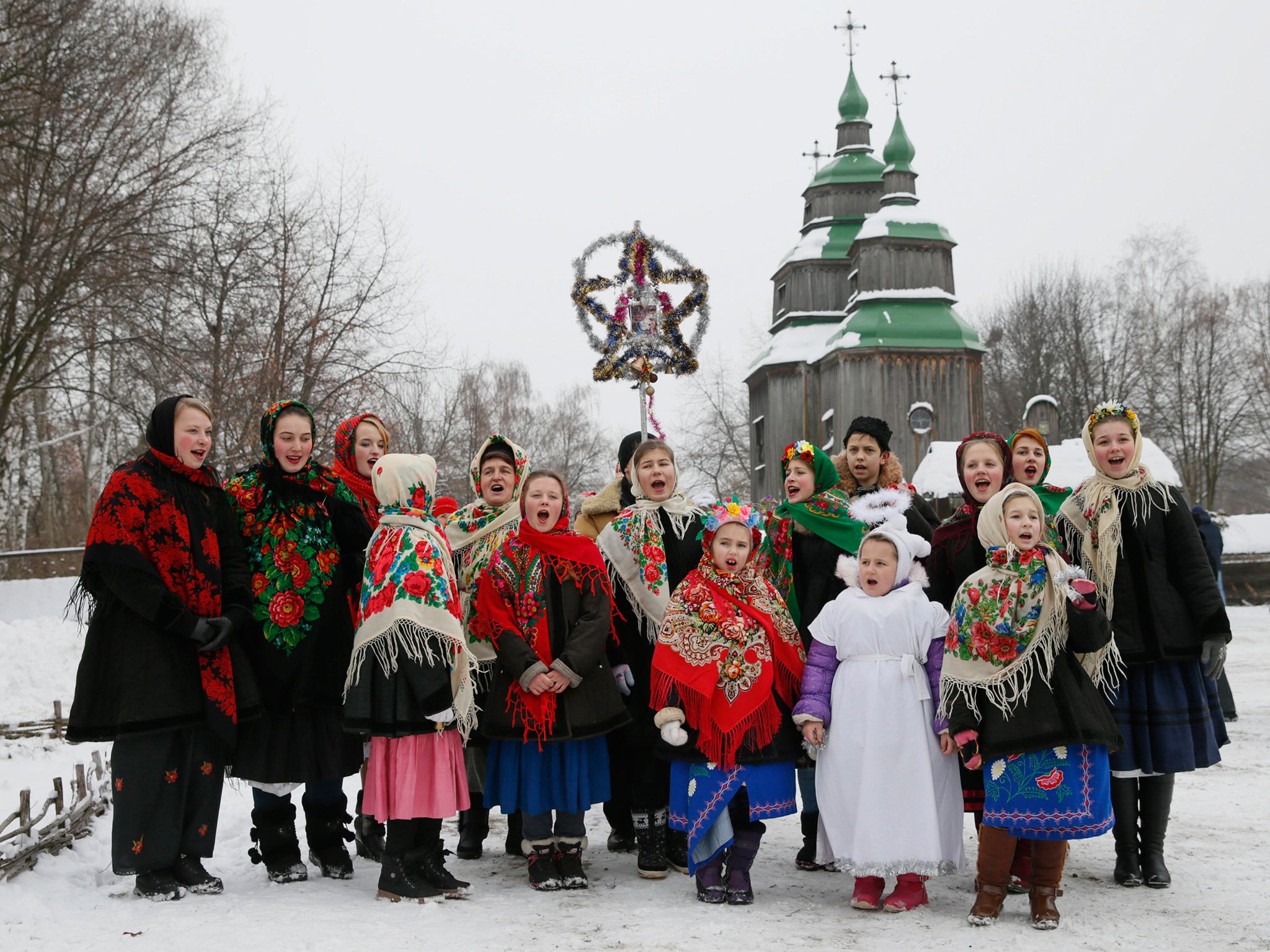 Orthodox believers also mark the day in different ways.
Russia is home to 39 per cent of the world's Orthodox Christians, with some 350,000 typically turning out for Christmas liturgies in Moscow. During the Soviet era, religious worship was prohibited but today children are free to get excited about the arrival of Ded Moroz (Grandfather Frost) and his granddaughter Snegurochka delivering presents on New Year's Eve.
Its citizens are off work from New Year's Day to January 8 and observe their Christmas Eve by eating a 12-course dinner on 6 January, with a dish to remember each of the 12 apostles. Borscht (beetroot soup), cod, stuffed cabbage, Olivier salad and vegetable pie all commonly play a part, with roast goose and sour cream sauce popular for lunch on Christmas Day after church.
Ukraine holds similar celebrations, with the addition of dressing up and carol singing door-to-door.
Belarusians meanwhile eat pancakes and fish from a table laid with straw while in Montenegro a special loaf is baked with a coin inside: whoever finds it when the bread is broken will be blessed with good luck, according to custom. The tradition echoes the placing of sixpences inside an English Christmas pudding.
Serbians trawl the forests for a ceremonial oak branch to be burnt during dinner while Macedonians seek out a Yule log of the same wood, known as a "badnik", to be split into three and placed in the hearth to represent the Holy Trinity.
Georgians celebrate Christmas with a parade through the streets, known as an "alilo", while Christians in Egypt mark the run-up to Christmas by fasting for 43 days, subsisting on a mainly vegan diet. The fast is broken on Christmas Eve with a meal containing meat, eggs and butter and, often, a lamb soup called "fata".
Main image copyright: AP
First published: https://www.independent.co.uk/news/world/europe/orthodox-christmas-christians-russia-ukraine-israel-serbia-bulgaria-a8711521.html